Pre-Owned 2007 Acura
MDX 3.7 SUV
VIN: 2HNYD28267H550229
Stock: 10010N

Odometer

106,658 miles

Fuel Economy

17.0/22.0 mpg City/Hwy

Exterior Color

Black

Interior Color

Black

Body/Seating

SUV/7 seats
Transmission

5 speed automatic

Drivetrain

SH-AWD all-wheel drive

Engine

3.7L V6 PFI SOHC 24V / 4 WHEEL DRIVE
Highlighted Features
Leather upholstery
Automatic temperature control
Power moonroof
Wireless phone connectivity
Front dual zone A/C
Speed sensitive wipers
High intensity discharge headlights
3rd row seats
Detailed Specifications
Dealer Notes
RAMSEY CORP IS HOME OF GUARANTEED CREDIT APPROVAL! THIS VEHICLE COMES WITH A FREE 3 MONTH WARRANTY; EXTENDED WARRANTIES AVAILABLE.
Leather / Heated Seating
3RD Row Seating
Xenon Headlamps
Sunroof
2007 ACURA MDX
2HNYD28267H550229
4 DOOR SPORT UTILITY 3.7L V6 PFI SOHC 24V
4 WHEEL DRIVE
The MDX, Acura's seven-seat luxury SUV, has been completely re-engineered and redesigned for the first time since its 2001 debut. A Cars.com Best Bet for as long as we've awarded the honor, the MDX was ahead of the curve in this category, offering seven seats as standardequipment and luring buyers away from the Lexus RX (which still has only five). My one-day drive of the 2007 model revealed that the MDX retains all the positive attributes for which Acuras are renowned and improves upon many performance aspects. It strays into risky styling territory and takes at least one ergonomic step backward.

As before, the MDX is a single trim level, leaving option packages to distinguish one from another. It goes on sale this fall with prices ranging from about $41,000 to $48,000 — an increase of roughly $4,000.
Exterior & Styling
Built on a new unibody truck platform, the slightly longer MDX has lost only fractions of an inch in height, but it looks considerably lower. I always thought the earlier MDX's styling was inoffensive, maybe a little dorky (as if I should talk). The new one takes a stand. The defining characteristic is its shieldlike grille, whose presence is only slightly less bold than that of the MD-X concept shown at the New York auto show in April.

Now, when I say it looks like a shield, I mean it actually looks like a shield — plate metal, the kind of thing you'd want in your hand if Visigoths attacked your shopping mall. Opinions are sure to differ on this element. If Acura is lucky, some will love it and some will hate it; oddly enough, this leads to healthy sales. The term is "polarizing," which shouldn't be allowed to become a euphemism for ugly. A design needs two poles to polarize, and the competing Subaru B9 Tribeca isn't polarizing. It's abominable — enough so that Subaru has capitulated and has halted spreading the grille design to other models. Acura should keep a close eye on reactions to its own grille. The B9's sales show what happens when you come to the party not just late but ugly.

The Inside
The MDX interior has been updated, as needed, with a more modern design that may or may not stand the test of time. The bizarre steering wheel looks like a weapon, to be thrown ... perhaps at a marauding Visigoth, who, with any luck, won't be shielding himself with an MDX grille.

The tan interior works well with the brown faux wood trim, and Acura wisely offers ashen wood to go with the blacks and grays. (I never understood mixing brown with gray.) The center storage console is nice and big, but the barn-door armrest lids didn't please me or my passenger. Perhaps you can open your side without disturbing the opposite arm, but I don't think a lid should open toward you and obstruct access to the very compartment you're opening.

When it comes to ergonomic bungles, nothing comes close to the replacement of Acura's exceptional touch-screen control and navigation system display with the knob interface from the RL flagship sedan. Bad move. Terrible move. Colossal, inexcusable regression. It has a rotary joyknob, and the touch-screen aspect is gone from the 8-inch display. In review after review, I've held up the Honda/Acura system as the way other automakers should do it, so I won't go easy on Acura for this lapse in judgment. I don't know if the point is to get the display up higher, closer to one's line of sight, but I'm sure a quick poke at a touch-screen lower on the dash is less distracting than monkeying with a knob for 30 seconds.

If this seems familiar, it's because we've seen it before — called Multi-Media Interface in Audis, iDrive in BMWs and Comand in Mercedes-Benzes. OK, I get it, Acura. These are the brands you want to compete with. But if BMW jumped off a bridge... Since their appearance I've been trying to convince automakers that turning a knob is not the best way to select letters from the alphabet. If it were, you wouldn't be sitting behind a keyboard.

I suppose I should mention that the navigation system, which comes in the optional Technology Package, includes a rearview camera and integrates real-time traffic information in more than 30 U.S. cities. Great. Have fun operating it. I'll be over here with my AM radio and my map.

As for the MDX's interior, it's quieter than before and accommodating, with separate climate-control zones for the driver, front passenger and rear seats. The second row is comfortable, with adjustable backrest angle and slightly more legroom than in the previous generation. These seats don't adjust fore and aft, though the curb-side seat moves forward with the backrest to ease third-row ingress. The dimensions are pretty much the same as in the 2006. The third row is workable for adults, at least for short trips, and headroom is improved in models with the power liftgate because its motor has been moved to the driver's side D-pillar.

Now nested into the seatbacks, the third row's head restraints obstruct the rear view even less.

Ride & Handling
Extensive changes to the suspension and all-wheel drive have transformed the MDX's ride and handling. Acura developed these aspects at Germany's challenging Nurburgring racetrack, to which many automakers have recently flocked to try to emulate regulars such as BMW and Porsche. Is this necessary for an SUV? No, but Acura says the agility makes all drivers safer in emergency situations. Acura also is trying to spread the notion that its vehicles are fun to drive, as many are. Automakers have finally figured out how important this has been to BMW's success and begun trying to compete in performance, not just features and luxury.

I drove the new MDX on a track here at home, and it's truly outstanding, able to handle sharp cornering effortlessly, especially when equipped with the optional Sport Package. The previous generation has always felt grounded, but this one makes rollover concerns a fading memory. Much of the new athleticism comes courtesy of the standard driveline, known by the oft-mocked yet uncommonly descriptive name Super Handling All-Wheel Drive. It differs from most AWD in its ability to apportion torque not just between front and rear axles but among the different wheels. Most important, compared to the earlier system, it can send more power to the rear wheels than the front and can drive the outside rear wheel faster than the inside wheel when in a turn.

When powering out of a turn, sending so much torque to the wheel that bears most of the car's weight helps increase traction there and decrease slippage in the other wheels. Along for the ride with only about 15 percent of the torque, the front wheels are less likely to break traction and causeundersteer. In normal driving, SH-AWD sends 90 percent of the torque to the front wheels to maximize gas mileage. It can shift 70 percent to the rear when needed, and as much as all of that can go to one rear wheel or the other. If you're not afraid to stand on the accelerator pedal in circumstances where you'd otherwise want to back off, the MDX digs in and scrambles out of it like a champ. (Professional writer, closed course, no one watching.)

Aiding the Sport package is an adaptive suspension Acura calls the Active Damper System. Using technology introduced in General Motors cars a few years ago, it has shock absorbers that employ a magnetic field and metallic oil to vary their firmness. Compared to the more common variable-valve designs, these shocks have fewer moving parts, react five times faster and have a broader range of firmness. Under constant computer control, the shocks smooth out bumps and firm up when needed to controlbody roll. The shocks might have a broad firmness range, but the "Comfort" button on the center console makes a relatively small difference in the ride quality. (I've found this to be true in most systems that give the driver an option of Sport or Comfort ride.) The Active Dampers do seem to minimize body roll in turns even when set to Comfort.

Going & Stopping
Overall, the MDX is quite quick, and its sporty exhaust note is just loud enough under heavy acceleration. With its jump from 3.5 liters to 3.7 liters of displacement, the redesigned V-6 engine's output jumps from 253 to 300 horsepower. Its torque jumps only 25 pounds-feet to 275 pounds feet, and from a peak at 3,500 rpm to 5,000 rpm, so the engine definitely does its best work when revving high, closer to the 6,500 rpm redline. The five-speed automatic transmission gives the MDX a solid launch off the line regardless, and while there's some torque steer, it would probably be worse if the engine had more of its guts at low engine speeds. The transmission includes a clutchless-manual mode controlled via the gear selector, not steering-wheel paddles.

Acura revised the automatic mode to execute Intelligent Shift Control, which holds the transmission in the same gear during sustained winding roads. While I appreciate the idea — because you don't want it hunting for a gear while you're trying to accelerate through a turn — there are times when you do want the trans to respond to the accelerator and kick down. Sometimes it now seems reticent to do so. When the manual mode is capable of holding a gear, I think I'd prefer automatic to remain responsive and err on the side of doing what you want when you want, not making assumptions and doing its own thing.

The EPA-estimated gas mileage makes a slight dip from 17/23 to 17/22 mpg (city/highway), still a respectable showing in this class. Premium gasoline is recommended for best performance.

In addition to the sophisticated all-wheel drive, the MDX has an electronic stability system to help keep it going in the intended direction in low-traction situations. It can limit engine power and it employs the standardABS to quell slippage at any wheel.

Safety
Though the MDX hasn't been crash tested as of this report, Acura and Honda have racked up an impressive fleet of crashworthy models, and a favorable outcome is more likely than it would be for many automakers. The MDX now has the Advanced Compatibility Engineering body structure that's designed to engage vehicles of all sizes in a collision, protecting the occupants of both cars. Honda has taken a leadership role in pedestrian safety, and includes in the MDX specially designed hood, hinges, fenders and windshield wiper arms for protection in an unfortunate car-vs.-pedestrian scenario. If you don't think protecting people outside benefits the MDX driver, think about liability.

Standard safety features not already mentioned include front airbags and side torso bags that deploy from the front seats in a side impact, along with curtain airbags that cover the side windows of all three seat rows. In addition to shielding heads in side strikes, the curtains deploy if the MDX rolls over, to protect occupants and prevent their ejection. The front seats have active head restraints.

Cargo & Towing
Like the passenger space, the cargo capacity is about the same at 15.0 cubic feet of volume behind the third row, 42.9 cubic feet when that row is folded and 83.5 cubic feet when all the seats are folded. The folding is easier than before, a single step for the 60/40-split second row, and now for the 50/50-split third row too because the nested head restraints don't have to be removed for clearance. With these staying put, their former storage bin under the floor panel is available for other cargo.

The MDX's towing capacity is up from 3,500 pounds to 5,000 pounds in the new generation. Acura said its surveys revealed that more than 80 percent of MDX owners who tow said this was enough. The required Class III hitch and wiring — all that's needed with the standard MDX — is a dealer option. Acura says the stability system is calibrated to sense when the SUV is towing a trailer and to account for the unique forces it imparts if it starts to wag.

Features
You already know how I feel about the navigation system. Beyond that, the MDX offers the full complement of features, including the requisite optional rear video system with wireless headphones. Unfortunately, there's a conflict: All MDXes come with an auxiliary audio input jack inside the center console for MP3 players and the like — that is, all MDXes that don'thave the rear video system. When the video option is present, there's no mini jack in the storage bin. RCA-style audio/video jacks appear at the back of the console facing the rear seats, which allows a video game system or audio device to be patched into that rear zone of the entertainment setup. The driver can still run a cord to these jacks and play MP3s through the whole stereo, but only if the kids aren't using the video system.

The standard stereo has a subwoofer, a six-CD changer and XM Satellite Radio with three months of complimentary programming. The optional Acura/ELS premium stereo adds a six-CD/DVD changer that can play DVD-Audio (but not video) discs. DVD-A discs provide multichannel digital surround sound, and a Dolby Pro Logic II processor can create similar results from regular sources like CDs and radio. I had limited time with it, but on first impression its detail was the high point, with the surround sound's spatial rendition less impressive.

MDX in the Market
I doubt that anything can stop the MDX juggernaut, but it depends largely on how the new styling and performance are perceived, and how much weight the Acura name carries for image-conscious buyers, who still seem to be in the thrall of German luxury mystique. The MDX's success will also depend on whether the increased price strikes all you shoppers as lower than the competition — or higher than it used to be.
KBB.com Consumer Reviews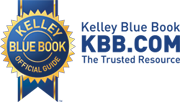 Entertaining SUV

By lpac |  on Friday, March 01, 2013

5.0

I enjoy driving this vehicle. I didn't think I would, my previous car was a Audi S4 and I needed something that would haul the family in and handle the Michigan winters. As much as I liked my Audi I didn't enjoying paying out the exorbitant maintenance costs - every time I would go into the dealer it would cost $300-$1k to fix the vehicle. My wife has a Honda Pilot with 150k miles on it and we've paid low maintenance cost so I expect similar value from the Acura. In summary, this SUV feels and handles like a sports sedan. It will tear up curves and has great acceleration. I've equipped mine with Blizzaks winter tires and have driven through several west Michigan snow storms and the MDX was solid and surefooted at speed. Only downer for me is 19mpg on premium, luckily I work out of my home office so it doesn't hit me as much as say someone who has to commute for their job.

Common sense auto

By BobnLorie |  on Thursday, December 20, 2012

5.0

Comfortable ride, sporty feel, very fast pick-up & go! Base car has many upgrades. It rides a bit low to the ground making it feel like a car. The gas mileage is disappointing.

Balanced athlete of an SUV

By Michael |  on Sunday, August 26, 2012

5.0

This is my 5th SUV and first Acura... The MDX exceeds my expectations on every turn, every braking situation, accelerating onto every on ramp... I purchased the Advance Package with all available options. The MDX handles unlike any SUV of compatible size and weight and it looks classy enough to valet at any of my LA hotspots... Comfort on long trips is excellent and navigation is the most simple and accurate of all the sport SUV's I tested...