Certified Pre-Owned

2010

Volkswagen
Routan SE Van
VIN: 2V4RW3D12AR348485
Stock: 12044G
19
views in the past
7
days
Odometer

110,191 miles

Fuel Economy

16.0/23.0 mpg City/Hwy

Exterior Color

Black

Interior Color

Black

Body/Seating

Van/7 seats

Transmission

6 speed automatic

Drivetrain

front-wheel

Engine

3.8L V6 F OHV 12V / FRONT WHEEL DRIVE
Highlighted Features
Wireless phone connectivity
Front dual zone A/C
3rd row seats
Split folding rear seat
Heated front seats
Perimeter/approach lights
Remote keyless entry
Rear air conditioning
Dealer Notes
RAMSEY CORP IS HOME OF AUTO LOAN SPECIALIST ! THIS VEHICLE COMES WITH A FREE 3 MONTH WARRANTY; EXTENDED WARRANTIES AVAILABLE. FAMILY OWNED, NO COMMISSION SALES, NATIONWIDE SHIPPING RATES
Leather / Heated Seating
3RD Row Seating
Shade Package
2010 VOLKSWAGEN ROUTAN SE
2V4RW3D12AR348485
VAN 3.8L V6 F OHV 12V
FRONT WHEEL DRIVE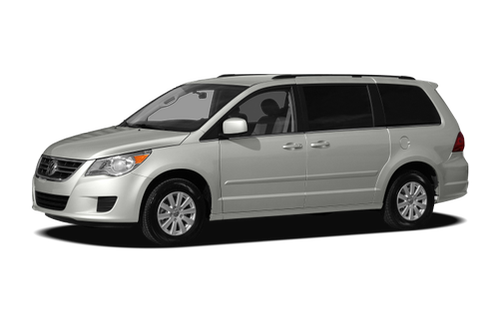 If the goofy "Routan" name didn't tip you off, this new minivan comes from Volkswagen — or does it? It's based tightly on the Chrysler Town & Country (and its Dodge Grand Caravan sibling) and is built on the same production line at Chrysler's Windsor, Ontario, assembly plant. The product of this union is a van that falls somewhere between its parents in style and demeanor. As a result, I suspect VW devotees will disown this mongrel half-brother.
Perhaps you've seen the TV commercials starring Brooke Shields, who claims that people are having children just so they can buy a Routan (pronounced roo-tahn, not roo-tan). It's not VW's best ad campaign, but it's cute and memorable. The problem comes when she says the couples are doing it to get "German engineering."
Now, I try not to concern myself with where a model comes from. I never dismissed the Lexus ES for being based on the Toyota Camry, and I don't think the Honda Passport (1994-2002) was any less viable, fundamentally, for being an Isuzu Rodeo underneath. The sharing of parts, components and platforms is common, and each model must be judged on its own merits. That said, when VW redoes an American van and markets it as German engineering, they're just asking for it.
Best I can tell, the only German engineering is the retuned suspension — if different spring and shock absorber rates qualify as engineering. Also, the window switches look suspiciously like those found in Mercedes-Benzes, whose parent company, Daimler, owned Chrysler during this van family's development. If that's the German engineering, then Chrysler and Dodge have it too, torpedoing VW's claim to have the only minivan with the German touch.
A Good Place to Start
I emphasize that my main criticism is of the Routan as a Volkswagen, not the Routan versus the Town & Country. Being based on the Town & Country brings major upsides. In terms of innovation, Chrysler has led more than it has followed in the minivan segment, and the company's quarter-century of experience with the genre it invented is apparent in the current generation, which accounts for roughly 40 percent of minivan sales. Where we've criticized the vans is in quality aspects. They've been downright poor in terms of reliability — an area where the Volkswagen brand hasn't had much to crow about either, until relatively recently. What VW can crow about is the perceived quality of its interiors, which are an industry benchmark. (It's called "perceived" because it involves observer perceptions, not some underlying gauge of cost or quality.) Chrysler is also known for the quality of its interiors … for other reasons, unfortunately. What VW would do with the Routan's interior was the leading point of curiosity.
Volkswagenification
The sole functional change VW introduced to the Routan seems to be its suspension, which definitely rides differently. I think it rides well, but I'm not sure it's distinguished enough from the Chrysler and Dodge that personal preference wouldn't trump my impressions. Aside from that, it handles like a minivan in normal driving. There's a little bit of rattle in the suspension on rough roads, but not enough to distract you from the preponderant wind noise, which also plagues the American models.

The front seats have more prominent side bolsters than the domestic vans, and I found them comfortable enough. I was a little surprised by the modest amount of legroom, especially when the driver's seat is raised, which simultaneously inches it forward. However, a peek at the specs shows that the interior dimensions are identical to the T&C's for all three seat rows. Also identical are the gear-selector location — high on the dash, which never bothered me — and the tilt-only steering wheel. Volkswagen added a standard telescoping feature to all its models years ago, but you won't find it here. You can get power-adjustable pedals, which serve a similar purpose, but they're an extra-cost option.
Power and Efficiency…at a Price
My test Routan SE had the base 3.8-liter V-6, which I found perfectly workable. VW cites a 0-60 mph time of 10.2 seconds. There's also a 4.0-liter V-6 that gives you more power and better mileage. But it will cost you.
Routan Engines
3.8-liter V-6
4.0-liter V-6
Horsepower
(@ rpm)
197 @ 5,200
251 @
6,000
Torque
(lbs.-ft. @ rpm)
230 @ 4,000
259 @
4,100
0-60 mph (sec.)
10.2
8.9
EPA mpg (city/highway – combined)
16/23 – 18
17/25 – 20
Trim level
S, SE
SEL, SEL Premium
Starting price
$25,200
$33,600
Source: Manufacturer
The better acceleration and mileage are nice options to have, but the price of entry is the SEL trim level, which costs almost $9,000 more than the base Routan S. If you're accustomed to base engines being more efficient, this arrangement might seem rant-worthy, but practically the same thing is true of the Honda Odyssey. It has identical low and high mileage numbers — with the base engine also getting worse mileage — for trim levels that start at $26,355 and $33,155. But the Honda engines have exactly the same horsepower rating. With the Routan, at least you feel like you're getting more power for your money, along with the other SEL upgrades.
The Stow is No Go
Some shoppers are sure to bemoan the fact that a couple of the birth mother's genes didn't pass on to the Routan: Chrysler hasn't relinquished its exclusive hold on the famed Stow 'n Go and Swivel 'n Go second-row seats. The Stows are two captain's chairs that fold flat into the floor, and the Swivel versions turn around to face the third-row seat (complete with an optional table). I've always found the Stow 'n Go seats to be too low-slung, thin and inadequately padded, so I'm fine with the Routan's comfortable second-row seats. But I do think Stow 'n Go is largely responsible for these models' continued success; people freakin' love them. And when it came time for me to haul something, the Routan's tumble-forward feature didn't create much room. Taking the heavy seats out entirely is no one's favorite option.

The Routan has the underfloor space into which Stow 'n Go seats would have gone if the feature were offered, and that gives you additional storage. The space isn't simple to access, and the shape makes it hard to stash boxes or hard-sided luggage there, but if you have laundry, a duffel or the like, the storage room down there is remarkable.
It's What's Inside That Counts?
Volkswagen dictated significant changes to the dashboard and door panels, including some different materials and a center control panel that doesn't protrude as much. The top of the dashboard is pure Volkswagen: low gloss, soft to the touch and generally upscale. Once you move down farther, though, the results aren't as strong. The silver-gray plastic doesn't say VW to me, and neither does the Indiglo-style gauge backlighting. As for the gaps between panels and such, I'm not usually a stickler for the fit aspect of fit and finish, but VW always has been. That hasn't fully translated to the Routan.

With the exception of the dashtop surface, the Routan doesn't have the Volkswagen feel. The ventilation knobs aren't bad, but they aren't quite to the VW level, and the rubbery cupholder drawer inserts are prototypically American. You can get an optional center storage console of decent quality and functionality, but the standard one in my test Routan was unimpressive. The storage bin is obscured by two pairs of plastic cupholders that you have to give a mighty yank to remove — and then you have to force them to snap back in place. Pretty low-rent.

Some of the control iconography looks like VW's, but the stereo is clearly Chrysler-issue. The touch-screen navigation and premium stereo — which my model didn't have — appear to be the same story. There's no sign of VW's nifty moonroof-control knob (the old or new style), and the Routan has the same cold LED cabin lighting as the American models.

The front door panels mirror the dashboard, and Volkswagen seems to have German-engineered the ergonomics out of the door handle. Best I can tell, the problem is that they eliminated the reach-through space below the chrome lever, so you're leaning forward and pulling with your fingertips. Give it a try. Tell me if I'm wrong.
Routan in the Market
I believe that minivan shoppers who survey the field as a whole will like the Routan. Some might even be enthusiastic about it. Never underestimate the importance of styling — even for a minivan — and the Routan's is quite nice. It stands to reason that a joint venture would give you a little bit of both parent companies, but even if it were 50/50, this isn't a Chrysler/VW. The brand name is Volkswagen, and the Routan leans heavily toward Chrysler.

VW fans are likely to be disappointed. Promptly after the original Beetle gave Americans a low-cost motoring alternative, VW became a higher-cost brand that has gotten away with its premium prices honestly, by providing a certain experience: a solidity, a feel, a quality of experience (if not always of maintenance and repair) that's higher than the average brand but not quite luxury level. In the Routan, it's not all there. On the plus side, the stiffest competition in the minivan market comes from Honda and Toyota, which aren't exactly cheap, and the Routan doesn't demand the high premium that some VW models do.

The Routan experiment looks like a textbook example of bad timing. The economy has tanked and new-car sales are way down, and that's not a good time to introduce an all-new model, an unknown quantity. And, of course, crossovers are drowning out the minivan in many a suburb. Further, the Chrysler connection isn't exactly a secret, and that American automaker is in trouble. Shoppers and owners are already concerned about its future and how it might affect them. While Chrysler's fortunes are widely known, the Routan model isn't. Their fates are intertwined, and the cards are stacked against them.
Detailed Specifications
KBB.com Consumer Reviews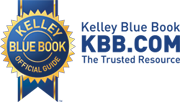 124k miles- THREE TRANSMISSIONS

By flyingb |  on Thursday, July 16, 2020

2.0

This car has had a host of problems from the beginning. 3 transmissions and 124k miles. The first one lasted 105k miles. The 2nd under extended warranty lasted 15k miles just long enough to be out of warranty period. Other than that, electrical issues- the sliding doors if there are problems with the electric locks, WILL NOT OPEN. There is no mechanical way to open them. We had to have them fixed twice! Very disappointed overall. quick acceleration for a minivan, but just such a problem and I thought this would be more VW influence, instead of just a Chrysler with VW badge.

Very happy with my Routan

By ytrapp |  on Wednesday, August 10, 2011

4.0

Great value, great driving experience, excellent handling and performance

Love it!

By renny |  on Monday, February 15, 2010

4.0

We have a 2009 Routan SE that currently has just shy of 18,000 miles on it. We also test drove an Odyseey, Sinnea, Quest, and T & C but felt we were getting the most for our money with the VW. We've not be disappointed! The interior is a little "plasticy." But all of the features are very simple to use--every thing from the DVD players to reconfiguring the seats is super easy! We have had none of the issues that others seem to complain about. The only problem we've had is a fuse, which controls the front power outles, blew. The dealer replaced it, at no charge of course, and we only spent about 20 minutes at the service department waiting; it was a minor thing and an easy fix. We've been very happy with the look and the handling of this van. Gas mileage is not great but is comparable to other mini-vans. We feel like this is a great vehicle and would recommend you put it on your list of vans to test drive!
Some of the equipment on the vehicle may not apply.  Customer must check all equipment and option of the vehicle in person as the Dealer is not responsible for any items that are not in the vehicle.  Dealer reserve the right to change the price of the vehicle at any time without notice.
Price   excludes tax, tags & plates.