Certified Pre-Owned

2014

Hyundai
Elantra GT 2.0 Hatchback
VIN: KMHD35LHXEU233290
Stock: 11657G
Odometer

93,941 miles

Fuel Economy

24.0/33.0 mpg City/Hwy

Exterior Color

Black

Interior Color

Black

Body/Seating

Hatchback/5 seats

Transmission

6 speed automatic

Drivetrain

front-wheel

Engine

2.0L I4 F DOHC 16V / FRONT WHEEL DRIVE
Highlighted Features
Wireless phone connectivity
Split folding rear seat
Heated front seats
Perimeter/approach lights
Remote keyless entry
Steering wheel mounted audio controls
Rear window wiper
Security system
Odometer

93,941 miles

Fuel Economy

24.0/33.0 mpg City/Hwy

Exterior Color

Black

Interior Color

Black

Body/Seating

Hatchback/5 seats

Transmission

6 speed automatic

Drivetrain

front-wheel

Engine

2.0L I4 F DOHC 16V / FRONT WHEEL DRIVE
Dealer Notes
RAMSEY CORP IS HOME OF GUARANTEED CREDIT APPROVAL! THIS VEHICLE COMES WITH A FREE 3 MONTH WARRANTY; EXTENDED WARRANTIES AVAILABLE. FAMILY OWNED, NO COMMISSION SALES, NATIONWIDE SHIPPING RATES
Xenon Headlamps
2014 HYUNDAI ELANTRA GT
KMHD35LHXEU233290
HATCHBACK 4 DR 2.0L I4 F DOHC 16V
FRONT WHEEL DRIVE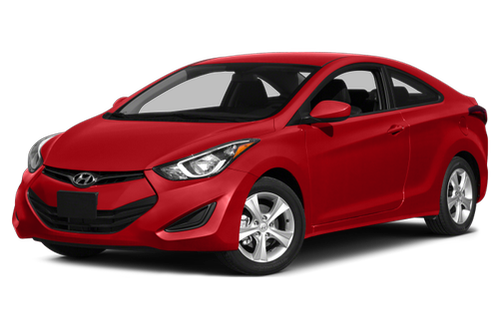 The Hyundai Elantra Coupe is a youthful car chock-full of features for the tech-savvy, budget-sensitive, BC (before children) consumer.
The 2014 version has been beefed up with a new engine, suspension and steering refinements, some interior and exterior upgrades, and more standard features. It has also dropped the standard manual transmission. Compare the 2013 and 2014 Hyundai Elantras (excluding the GT) side by side here. If you like the Elantra Coupe and want to buy it new, don't delay. Hyundai announced 2014 is its final model year.
The Elantra Coupe comes in only one trim, making life easy for those whose biggest decision is whether to go out or order in tonight — or whether to spend an extra $4,200 on the Technology Package (which my test car had).
If the Elantra Coupe doesn't fit your personality profile, you may also be interested in checking out the Honda Civic Coupe, Kia Forte Koup or Scion tC. Compare them here.
Exterior & Styling
Hyundai has made a name for itself with inventive "fluidic design." (Want proof? Google "fluidic design" and see what images come up. Come on, it'll be fun.) The Elantra Coupe is no exception to the rule. It's swoopy, young and fun, and it somehow manages to take feminine curves and make them into a much more sporty and androgynous vehicle.
New for 2014 is a standard real spoiler and blackout grille that ups the car's Formula Drift look.
How It Drives
This year, a 2.0-liter inline-4 cylinder engine increases horsepower by almost 17 percent over 2013's 1.8-liter. It's now rated 173 hp for most models, up from 148 hp last year — but specifications reveal the lower-emissions PZEV (partial zero-emissions vehicle) version Elantra is again rated lower, at 166 hp.
Despite the 2014's increased horsepower, the Hyundai Elantra Coupe is not "sport-tuned" – it could definitely be a little peppier in order to add to the fun factor alluded to in its windswept look. There's a slight lag upon acceleration, and despite suspension and steering modifications this year, I didn't find either to feel very refined. The suspension was a bit too far on the "stiff and trying to be sporty" side, at the expense of daily driving comfort.
Equipped with its new engine, standard six-speed automatic transmission and front-wheel drive, the Elantra Coupe gets an EPA-estimated 24/34/28 mpg city/highway/combined. The new engine is responsible for a significant, 3-mpg drop in combined fuel economy from 2013's EPA-estimated 31 mpg.
Interior
The base-price interior of the Hyundai Elantra manages to do basic without crossing too far into cheap. Several design elements that were previously optional are now standard, such as a leather-wrapped steering wheel.
Standard faux-leather seats seats and heated front seats, plus the moonroof that came in the Tech Package, were bonuses at the Coupe's price. The armrest on top of the center console slides back and forth, adjusting to either short or tall drivers (helpful in my family, as I'm 5-foot-3 and my husband is 6-foot-2). Disguised underneath the sliding armrest is a center console just big enough for a small clutch or wallet.
Two cupholders in the center console keep the morning joe and H20 within easy reach, while a little square compartment behind them holds miscellaneous items like loose change, parking garage tickets and lip balm. Another storage compartment with a closing door in front of the gearshift proved a good place to stash my phone.
While the swooping roofline may look speedy, it does come with a downside, and that's the yogic maneuvering required to duck under the roofline and behind the front seats in order to enter the backseat. At least the front seats' shoulder belts emerge from rigid arms that click down and out of the way, making backseat access much easier. Like you would find in a small hatchback, there's no storage at all for backseat passengers except for two cupholders in the fold-down center armrest.
While I certainly wouldn't want to have to climb in and out of the backseat of any coupe on a regular basis myself, it must not have been too uncomfortable for my tweens/teen (ages 9, 11 and 14) because I didn't hear any complaints all week on our daily treks to summer camp. (Trust me, I would have heard about it loud and clear — not to mention dramatically.)
The 33.3 inches of rear legroom in the Elantra was barely enough for my kids to sit behind my husband's seat (pushed back to accommodate his tall stature) without whining too much. For people wanting coupe styling with more backseat functionality, you might want to direct your attention to the 35.9 inches of rear-seat legroom in the Kia Forte Koup or the 34.6 inches in the Scion tC. The Honda Civic is the tightest of the pack, with just 30.8 inches.
Ergonomics & Electronics
The standard Bluetooth system was easy to pair with my smartphone, and the steering-wheel-mounted audio controls were great. Voice controls, on the other hand, were a total miss. I initially thought it was my husband's heavy accent that was causing the problem and stepped in to prove it. However, when I tried the same set of commands it was still a pain. Ultimately, when the system finally found the right contact to dial it just finked out and reverted to a previous menu screen. Eventually, I got fed up and opted to dial by hand (while safely parked in front of our house) then use the Bluetooth hands-free function for my call.
The optional $4,200 Technology Package in the Elantra Coupe includes a large touch-screen navigation system and backup camera, along with Hyundai's Blue Link (more on that in the Safety section below).
Cargo & Storage
There's a surprising amount of space in the Elantra Coupe's trunk (14.8 cubic feet), perfect for carting my girls' large bags to and from their aerial cirque day camp (you'd think they were packing a troop of clowns by the size of their bags). The Elantra Coupe's cargo space just edges out the Scion tC's 14.7 cubic feet and beats the Kia Forte Koup (13.3) and Honda Civic Coupe (11.7). A 60/40-split folding backseat is standard for extending the Elantra Coupe's cargo space forward.
I found myself wishing for a trunk release button inside the car. Locating the trunk release button on the trunk itself isn't always seamless, and it's almost always grimy.
Safety
While the 2014 Hyundai Elantra
sedan
has been crash-tested by the National Highway Traffic Safety Administration, the coupe has not. Likewise, the sedan was awarded Top Safety Pick status by the Insurance Institute for Highway Safety, but neither organizations' results apply to the coupe. The Coupe does feature 4-wheel disc brakes and brake assist.
The Elantra Coupe with the optional Technology Package comes equipped with Hyundai's Blue Link system and three free years of the Assured Connected Care program. This service provides a monthly vehicle health report, enhanced roadside assistance and automatic collision notification, which alerts first responders in the event of an accident. Hyundai owners can upgrade to other Blue Link packages that offer more services, such as remote door lock and unlock, remote vehicle start, car finder, stolen vehicle recovery, slowdown and immobilization — plus my favorites for teen drivers: speed alert, curfew alert and geo-fence.
For families with small children, two sets of Latch lower anchors and three top-tether anchors are in the backseat (although for the health and well-being of the parents' backs and sanity, I wouldn't recommend trying to regularly install child-safety seats in the back of any coupe). The lower anchors are wedged tightly into the seat bight, making them difficult to access for those using a child-safety seat with Latch attachments on webbing.
The seat belt buckles are on floppy nylon bases, making them more difficult for children with limited dexterity to buckle independently from their booster seats.
See all the Elantra Coupe's standard safety features listed here.
Value in Its Class
Regardless of how hard others may try, nobody beats Hyundai for value in this class. Plenty of standard features, such as Bluetooth phone and audio, remote keyless entry and start, leatherlike seating surfaces and heated front seats are packed into the Elantra Coupe, while others cost extra. Add in Hyundai's impressive warranty, and buying new rather than used suddenly starts to make sense from a peace-of-mind standpoint — but you'll have to act soon before this short-lived Elantra body style vanishes from new-car listings.
Detailed Specifications
KBB.com Consumer Reviews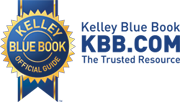 Solid purchase

By TJ |  on Sunday, May 29, 2016

4.0

I purchased in May of 2015 and have since taken it to 2 road trips and accumulated 6k miles on it. I can honestly say its a solid purchase. Comfortable, full of features, looks amazing. Its fuel economy is "OK", only because it was rated at 27-37 city/hwy mpg, but I calculated 24-26 overall in mostly city/some highway driving. I love the driver selectable steering, the transmission is okay, you can on some occasions feel the transmission shift harshly, but rarely. Having been on those road trips, I've noticed some things. My passengers and I both agree that the back seats are not comfortable on long road trips, they're leather so I'm not sure this could be said about cloth seats. Our butts and backs were very sore at the 2 hour mark, stretching at each rest stop was a must, but the two front seats were Okay for the road trip. The car has a soft touch dash, and I thought that this material should have been distributed on the top part of the door trims and the lower part of the dash (i.e. above the glove box) as these are areas where people will be touching (I would be fine with a hard plastic dash) Perhaps this material belongs there to provide sound insulation? I am unsure. A/c compressor gave out at 10k miles, but per the dealership this does not happen to most Elantras, mines was one in a couple hundred thousand to have that happen. Towing and service were covered under warranty. Many Cali road trips later and this car remains a solid purchase. It's not that fun on the road like my old college car honda fit, but it sure is a lot more comfortable. Its also full of features and has a large interior volume. As I leave the car I always have to take a second look because of its amazing style both front and back. Will keep for the next couple years.

Great for the price

By John |  on Monday, April 03, 2017

5.0

One of the best sedans of its size that the money can buy, till now I had my car for two years. never given me any problem I only do the oil changes and it runs great.

Stylish, Fun to Drive Mid-Size

By Arizona DKs Elantra |  on Friday, August 16, 2019

5.0

I purchased this vehicle new in June of 2013 and its turned out to be an outstanding value in this very stylish mini mid-size with exceptional power and handling for a 145 HP vehicle! Now I've just finished reading at least 50 reviews Here and have only 3 "minor issues" with the car I will mention for potential buyers of this year, make, and model car to be aware of, when you're looking to buy a great used car .. Firstly, when coming to a full stop at say 20 to 35 MPH, if you hit a bump, "like a slightly rough patch of road or a minor pothole just as applying the brakes "firmly" when coming to a full stop sign, "most of the time" (I'm thinking the anti-lock braking system is causing) brake chatters, which "makes it hard to apply firmer pressure to the peddle" and I've had a couple close calls because of this issue. When you test drive one, try this to see if your possible used car buy does this. Granted, also please understand, I am a faster driver than most I admit, but keep that admission as a positive feature to the pep this sporty little car has at both top end on the long desert highways here at 115 MPH, as well as under normal drive around town! ;) When you "need to" move quick, she moves from 0 to 60 toot sweet, even when needing to pass on the highway! The next very minor second issue as noted in one other review I read and I have to agree with and point out is, I have no idea why the manufacturer build the passenger seat at least 2 to 3 inches lower to the floor! Highly irritating I find this, at 5'10. For someone shorter, I can only imagine how they would feel. Next, while talking about the nice surprisingly roomy sized interior space, if you're out to buy this vehicle with the light tan cloth interior, be prepared to have the seats "professionally cleaned" at least once every other year. One other reviewer here mentioned the best cure for this as I had also done this 3 year into ownership...After you have it professionally cleaned, immediately spray all the seats front and back down with a heavy dose of Scotchgard !! I did and that resolved that minor but pesky issue. Now for the positive Notes! I am a big time car guy and when I say this car has been fantastic for me as well as allowing my elderly parent both in their mid-80's to drive it occasionally on both long hauls (Tuson to Denver, and back at 830 miles each way, three Summers in a row) we all LOVE the Elantra and I drive back and forth from Phoenix to Tucson about two to three times a month this past 2 years (appx 135 miles each way) and this car runs smooth and I cant emphasize enough how quiet and smooth riding the car has been, always! Even when the car is running at idle it is so smooth and quiet you can't even tell the motor is running! As for maintenance since I've purchased the car the only things I've had to do was change the oil, add wiper fluid, and change the wiper blades, oh and yes I did change factory tires 2 years ago to a great set of "performance Michelin Tires." What a difference in handling the tires alone made and I highly recommend doing this. I hope my review helps you make your decision, but as always, take whatever used car you're thinking about buying for at least a good 5 to 10 Mile test drive to make sure there are no major issues with any car you're considering. You'd be surprised the things I've found test driving many, many used cars in the past. Oh the only other option I added was I did tint the windows darker when I first bought the car and with the light metallic gold colored exterior the dark tinted windows make the car look even sportier and it does help with the intense sunlight in the southwestern States and even in Florida where the car has also been back and forth twice now. Enjoy the car it does get on the average 35 miles per gallon and yes I checked that every single time I fill her up, so the on board computer is accurate to a T ;) One last thing, this is the 3rd Hyundai I've purchased the first one was a used 2000 Sonata and had very good luck with that one (after 3 years sold it for $500 more than I paid, and also bought a New 2015 Sonata that I still own that's also been an exceptionally great car. Not a single negative issue... Just food for thought. Happy Motoring ~DK~

New Arrivals
2012 Subaru Impreza Sport Prem…

Sedan
Blue Exterior
2.0L H4 F SOHC 16V / ALL WHEEL DRIVE Engine

View Details

2012 Mazda Mazda MX-5 Miata Sp…

Convertible
Red Exterior
2.0L I4 F DOHC 16V / REAR WHEEL DRIVE Engine

View Details

2005 Dodge Ram 2500 ST 5.7 Tru…

Truck Quad Cab
Silver Exterior
5.7L V8 F /4 WHEEL DRIVE Engine

View Details