Pre-Owned 2013 FIAT
500 Abarth 1.4 Hatchback
VIN: 3C3CFFFH4DT573430
Stock: 11455AG
Odometer

46,468 miles

Fuel Economy

28.0/34.0 mpg City/Hwy

Exterior Color

Black

Interior Color

Black

Body/Seating

Hatchback/4 seats
Transmission

5 speed manual

Drivetrain

front-wheel

Engine

1.4L I4 F DOHC 16V / FRONT WHEEL DRIVE
Highlighted Features
Wireless phone connectivity
Split folding rear seat
Remote keyless entry
Steering wheel mounted audio controls
Rear window wiper
Security system
Alloy wheels
Heated door mirrors
Dealer Notes
RAMSEY CORP IS HOME OF GUARANTEED CREDIT APPROVAL! THIS VEHICLE COMES WITH A FREE 3 MONTH WARRANTY; EXTENDED WARRANTIES AVAILABLE. FAMILY OWNED, NO COMMISSION SALES, NATIONWIDE SHIPPING RATES
Premium Beats Sound System
Heated Seating
5-SPD
2013 FIAT 500 ABARTH
3C3CFFFH4DT573430
HATCHBACK 2 DR 1.4L I4 F DOHC 16V
FRONT WHEEL DRIVE
The 2013 Fiat 500 Turbo is the best chapter in an otherwise forgettable book — a compelling version of a flawed car.
Introduced for 2013, the new Turbo version of the Fiat 500 hits a middle ground between the base 500 and the rowdy Abarth. It's a strong version of the Fiat hatchback, which was introduced in early 2011, but before you pop the Prosecco on your Italian not-so-supercar, you'll want to consider the limitations.
The 500 Turbo is the fifth version of the 500, which now comes in Pop, Sport, Lounge, Turbo and Abarth editions. Though it's priced between the Lounge and Abarth, the Turbo's features align more closely with the non-turbo Sport trim. Compare the whole group with the 2012 Fiat 500 here, read our review of the 500 Abarth here or check out our take on the regular 500 here. The soft-top 500c (cabrio) does not offer a Turbo edition; we cover it separately on Cars.com.
Bite Without the Bark
Like the regular and Abarth versions, the 135-horsepower 500 Turbo takes off modestly. Once its turbocharged 1.4-liter four-cylinder overcomes some initial turbo lag, however, acceleration feels lively and the car scoots along. The drivetrain's peak torque, 150 pounds-feet, comes from 2,500 to 4,000 rpm, and it suits the Fiat better than the regular 500's; that car's peaky, naturally aspirated 1.4-liter makes do with 34 fewer hp and 52 fewer pounds-feet of torque. The Turbo redlines 400 rpm earlier, at 6,500 rpm, but it rarely feels necessary to wind it out that far.
The Abarth scurries more quickly thanks to its 160 hp and 170 pounds-feet of torque, but it's accompanied by a blatty exhaust that will have the neighbors shaking their fists faster than you can say "noise violation." There's no blat from the Turbo, where Fiat showed welcome restraint.
The Turbo shares the Abarth's heavy-duty five-speed manual and 3.35:1 axle ratio. Some editors found the shifter clumsy; others liked the hefty throws and oversized leather handle. The gearing feels short enough that we didn't want for a six-speed manual — except on the highway, where the drivetrain buzzed loudly above 3,000 rpm. An extra gear also may have helped eke out better gas mileage than the Turbo's modest EPA-estimated 28/34/31 mpg (city/highway/combined). That's the same as the Abarth despite having less power, but it's ahead of the 29 mpg (combined) Mini Cooper S. It falls short of the base, manual 500's 34 mpg combined, as well as other entry-level hatchbacks, including the stick-shift, turbocharged Chevrolet Sonic (33 mpg). (Compare the group here.) Another pocketbook nuisance: In the Turbo, as in other 500s, premium gas is recommended for full performance.
The Turbo shares suspension calibrations and a similarly firm ride with the 500 Sport, though it's better than the brittle sport suspension in Mini's Cooper and Cooper S. With just a 90.6-inch wheelbase, Fiat's setup sometimes responds erratically to expansion joints and other bumps. The 500 Turbo's highway isolation trails the Abarth, whose unique selective-damping shock absorbers filter out broken pavement better. The Turbo bobs up and down. Other entry-level hatchbacks manage to settle into a highway groove reminiscent of bigger cars — the Ford Fiesta, Chevrolet Sonic and Toyota Yaris come to mind. The 500 just isn't there.
It's no handling champ, either. The linear brakes and engaging steering hint at agility, but the top-heavy 500 still tends toward body roll, and limited seat bolstering heightens the sensation. One editor preferred the Turbo to the Abarth, which he deemed too top-heavy for its sporty pretensions, but no500 can emulate the Cooper's go-kart fun. At least the Turbo improves on one area: the turning circle, which shrinks from the Abarth's SUVlike 37.6 feet to a city-friendly 30.6 feet — the same as other 500s.
Unresolved Issues
Check out
our review
of the regular 500 for a broader overview of the interior. Suffice it to say the Turbo has the same issues: B-pillars that barricade the view over your left shoulder, plus overstuffed seats with flimsy adjusters that left some editors awkwardly positioned against a steering wheel that didn't telescope. The tiny backseat sits ahead of an afterthought of a cargo area. The wipers have but a single intermittent speed (in a $22,350 car!) that's too fast for light rain. The optional heated seats have but one stage: scorching. The power window switches flank the gearshift, too far apart to operate at the same time with one hand.
A new, optional Beats stereo thumps out clear enough sound to overcome road and wind noise, but editors agreed the bass underwhelmed despite a trunk-mounted subwoofer. The radio has tiny buttons instead of simpler dials to surf stations and change volume, and the 500's standard Bluetooth streams only phone calls, not music. The latter convenience is fast becoming ubiquitous among new cars.
Inventive styling remains a hallmark of the car, with enough creativity to help you overlook stretches of old-school, subcompact-grade materials. The shelflike dashboard leaves plenty of room to stretch out, and there are strategic portions of door padding where knees come to rest.
Value & Safety
The 500 Turbo starts at $20,200, including destination. That's an affordable $2,000 upgrade over the similarly equipped 500 Sport and a worthwhile stopping point before the rambunctious 500 Abarth, which runs another $2,500
beyond
the Turbo.
Standard equipment includes keyless entry, 16-inch alloy wheels, air conditioning, a USB/iPod-compatible stereo, and a leather-wrapped steering wheel with cruise and audio controls. A moonroof, heated leather seats, Beats audio, automatic climate control and a plug-in TomTom navigation system are optional. Check all the boxes, and the Fiat 500 Turbo tops out around $25,000.
Top crash-test scores from the Insurance Institute for Highway Safety have earned the 500 status as an IIHS Top Safety Pick, but IIHS has yet to conduct its latest small-overlap frontal test on the car. (Read more about the test here.) In crash tests by the National Highway Traffic Safety Administration, the 500 earned four out of five stars overall. Seven airbags, all-disc antilock brakes and an electronic stability system are standard. Click here for a full list of safety features.
500 Turbo in the Market
The Fiat 500 ended 2012 with nearly 45,000 sales. That's better than the Toyota Yaris and Mazda2, and it's laudable for a brand that hadn't been in the U.S. market for nearly three decades. The Turbo should help those numbers, even if it steals Abarth customers — as it should. But I'm concerned that Fiat keeps adding editions to the 500 stable without fixing some of the car's inherent issues. Absent a number of much-needed improvements, I suspect all the variants under the sun won't prevent the 500 from being a flash in the pan.
Detailed Specifications
KBB.com Consumer Reviews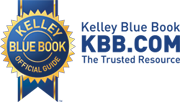 Fun fun car

By Elmer.fud |  on Wednesday, November 18, 2020

5.0

I own a 2015 Abarth and use it as a summer vehicle even though they drive great in the snow my car will never have salt on it. I have owned just about every car made and have kept my little Fiat the longest out of all of them. Every time I get in and start it up it puts a big happy grin on my face from the awesome sounding exhaust and when driving into curves I dont slow down I accelerate faster into the curves, the Abarth just corners amazing and stops fast. I had a guy try and race me in his mustang and my Abarth just blew his doors off. I haven't had any issues with the car, no problems whatsoever and I drive this car hard. My wife wants me to trade it in and get a suv and I think about selling it every year but after i get in it, start it up and put it in sport mode and blast off I just cant seem to part with it.

Overall best car I ever owned

By Nancy |  on Sunday, August 23, 2020

5.0

My 2015 Fiat has proven to be the most reliable car I've ever owned. I'm a senior so it's important not to ever worry. Unlike my former cars that aged quickly, my Fiat stays fresh and stylish. I don't feel the need to replace it as it continues to get compliments and runs as good as new. The cargo space is roomy and high. I can freely shop for just about anything. It's size makes it easy to park. A most enjoyable car!

Superb Value for Money

By Mainemotorguy |  on Wednesday, February 27, 2019

5.0

I bought this car second hand from a Ford dealer in as-is condition. The car was filthy and scraped up. I paid 2K under book, and used $200 of the savings to fix the paint and to have it cleaned. Once I took delivery of it, I was hooked. The peppy little 4 pot wont set the world on fire, but it may set a fire in your heart. You cant help but smile when the little engine revs high does a little back fire. In town you can zip through traffic at a good clip, acceleration is very good for its size (you feel like you're doing 50 at 35), but not fast (topping out at around 90). My particular car had always been dealer maintained and always had 93-octane run in it so I continued the pattern. Servicing comes every 5K at about $130 a whack, including wipers and other incidentals. Tires run about $65 a piece on the 16" wheels, and the ride from those wheels is well... jarring. The suspension is very sporty in the sport model (which mine is), it grips and goes without hesitation. I have pushed mine to the limits on a private road and it took a LOT of work to get it to come loose. The economy of the car is polarized. If you drive it sensibly and make an effort to keep the RPMs down it is possible to get 450 miles out of a tank. My best recorded MPG was 50 in town and 68 highway. But if you drive for smiles per gallon over miles per gallon you can expect 26 city and 38 highway. This car is quick, but not fast. You feel as though you are in a rocket in town from the noise and the feeling of the road, but when you get onto the interstate that image all but falls. The 5-speed manual will make the little engine tach at 5500 when cruising at 80mph, a sixth gear would be a great addition, but alas Fiat wont make it so. The ride can be tiring on the highway for stretches in excess of 3 hours due to the noise from an engine revving at 5500 rpm. The build quality of the exterior is comparable to a mid 2000s Lincoln (my previous car), its solid albeit a touch tinny, and well screwed together, all gaps are equal and the repairs are relatively straightforward. The interior feels a touch cheap compared to the likes of the Ford Fiesta, due in no small part to the lightly designed door cards and minimalist dashboard. But it is all screwed together well and VERY easy to upgrade, I replaced my doorhandles with brighter chrome, and it took me 15 minutes. The upgradability and customizability of this car reminds me of a 1990s Honda, its easy and straight-forward with no tangle of wires underneath. Parts are plentiful and inexpensive, with major components being relatively inexpensive to replace, I had my clutch redone for under $300. The stock stereo is brilliant, with mine I got Bose Efficiency surround sound which blow my old alpine speakers from the old Lincoln out of the water. The interior has no squeaks or rattles, and the cloth headliner is easy to clean should you accidentally explode some soda in the back seat. The back seat is very small and only good for small trips or more realistically, storage. Its best to consider this car a sporty 2+2 rather than a family hatchback. I normally have the rear seats folded (nearly flat I might add), to make the cargo area more usable. I managed to fit a disassembled 6'X3' dinning room table in the cargo area with the seats down! The seats are firm but not uncomfortable and the headroom is awesome. I am 6'3 and fit in the front seat without it being all the way back, with about 3" of headroom even with the sunroof! The sunroof is large and quick and has minimal buffeting at speed. When open, the car feels like a convertible to drive, especially with the windows down. Being from Maine I deal with relatively rough winters, especially out in the boondocks where I live, and with snow tires the 500 does very well! Right up to 4" of snow in which you start to make a plow out of your air dam. The climate control has dealt with sub-zero Maine winters with ease, getting up to 75* in about 5 minutes, and dealt with Florida summers with ease getting down to 68* in about the same. This car is a fun little piece of Italy that wont bankrupt you if you take care of it. Use the right fuel and don't ride it hard and put it away wet and this machine will last. With 8 Maine winters under my cars belt there is 0 rust anywhere on it! The 500 makes a phenomenal city car, commuter car, weekend cruiser, first car, and college car; but I wouldn't push it if you have kids or large pets. It is an Italian city car after all, and god knows European roads aren't that big (I know the car was made in Mexico but still). I love this car so much I bought a second Fiat to go with it. You cant beat the price, specs, quality, and fun of these cars; I've had cars from dozens of makes but the soul and spirit of the Fiat's trumps them all. The 500 3-Door Hatchback is Quick, fun, cheap to buy, cheap to fix, cheap to run, cheap to insure, easy to customize, and above all else an easy to love addition to anyones family. They've got soul, treat them well and they will treat you well.
Some of the equipment on the vehicle may not apply.  Customer must check all equipment and option of the vehicle in person as the Dealer is not responsible for any items that are not in the vehicle.  Dealer reserve the right to change the price of the vehicle at any time without notice.
Price   excludes tax, tags & plates.