Certified Pre-Owned

2010

Dodge
Nitro Shock 4.0 SUV
VIN: 1D4PU7GX8AW163625
Stock: 11814G
Odometer

97,661 miles

Fuel Economy

16.0/20.0 mpg City/Hwy

Exterior Color

Green

Interior Color

Beige

Body/Seating

SUV/5 seats

Transmission

5 speed automatic

Drivetrain

four-wheel

Engine

4.0L V6 F SOHC 24V / 4 WHEEL DRIVE
Highlighted Features
Leather upholstery
Power moonroof
Wireless phone connectivity
Auto-dimming rearview mirror
Split folding rear seat
Heated front seats
Perimeter/approach lights
Remote keyless entry
Odometer

97,661 miles

Fuel Economy

16.0/20.0 mpg City/Hwy

Exterior Color

Green

Interior Color

Beige

Body/Seating

SUV/5 seats

Transmission

5 speed automatic

Drivetrain

four-wheel

Engine

4.0L V6 F SOHC 24V / 4 WHEEL DRIVE
Dealer Notes
RAMSEY CORP IS HOME OF GUARANTEED CREDIT APPROVAL! THIS VEHICLE COMES WITH A FREE 3 MONTH WARRANTY; EXTENDED WARRANTIES AVAILABLE. FAMILY OWNED, NO COMMISSION SALES, NATIONWIDE SHIPPING RATES
Leather / Heated Seating
ONE OWNER
Sunroof
2010 DODGE NITRO SHOCK
1D4PU7GX8AW163625
4 DOOR SPORT UTILITY
4.0L V6 F SOHC 24V
4 WHEEL DRIVE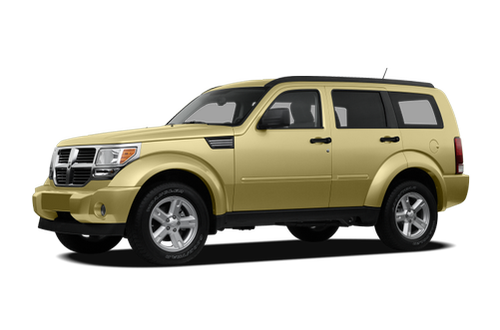 I enjoyed the Dodge Nitro the same way I enjoy a bacon double-cheeseburger: I know it's not what I need, I know it's not good for me, I know it might give me heartburn — but I still like it. Yet as much as I enjoyed the Nitro, deep down I know it's not right for me.
Whether you'll enjoy the Nitro depends on how often you drive on wet, snowy roads, how often (or if) you tow and how important fuel efficiency is to you.
That's because the Dodge Nitro is a truck-based SUV. Technically, it combines aspects of unibody and body-on-frame construction, which Dodge calls uniframe, but it has the strength and weight associated with a truck-based platform. It's also got part-time four-wheel drive and a fairly heavy-duty chassis/suspension. You can tow a lot with the Nitro, and you'll have better off-road capability than you would in many other SUVs, but you'll lose fuel efficiency and a plush ride.
Getting Comfy
The first thing I noticed in the Nitro was that there was no place for me to comfortably rest my left foot while driving. Car guys call this a "dead pedal" because it feels like there's a pedal beneath your foot. After many miles driving the Nitro, all I felt was a cramp in my calf. That might seem like a trivial thing, but a comfortable driver is a safer driver.

What's worse is that there's not a lot of foot room in the pedal area of the Nitro. There was literally only one place my left foot could rest without hitting the brake pedal, as I discovered after repeatedly shutting the cruise control off by brushing the pedal. Pay attention to this when you take your test drive.

The lack of foot room stands out because otherwise the Nitro is pretty comfortable; the seats hold you in place and have decent bolstering.

Second-row room is good. I'm 6-foot-1, and I was comfortable back there even with the front seats set for someone my height. The passenger-side seat is marginally more comfortable because the front passenger seatback is indented, giving my legs just enough extra space.
On the Road
It's a good thing the Nitro's seats are comfortable, because compared with other SUVs out there, it feels rough going over bumps. Granted, when you hit a bump in some truck-based SUVs there's a loud BAM sound, followed by a jolt you feel through the seat. The Nitro isn't that bad, nor is it as smooth as a car-based SUV.

The Nitro moves around a lot when you hit bumps; you can almost sense the suspension reaching down to the bottom of the bump. It's that "feels like a truck thing" again — it's not that the Nitro's design is flawed compared with car-based SUVs, it's that it's different.

That more-truck-than-car aspect of the Nitro also impacts two other important areas: noise and effort.

The Nitro's steering is the heaviest of any small SUV I've driven. You probably won't have to eat spinach and pump iron to be able to drive it down the road, but you might notice it takes a little more effort to maneuver in a parking lot.

Unless you're the sort who plays the stereo so loud the car shakes, though, you will notice the noise when you drive. You'll hear the road moving underneath you, you'll hear a whine from the drivetrain, and you'll hear a fair amount of wind noise.

There was a time — not too long ago, even — where the amount of road/drivetrain/wind noise coming from the Nitro would be considered average — or even good. In fact, I kind of like to hear a bit of noise as I'm moving along. The fact is, however, that most cars out there today are quieter than the Nitro.

Visibility out the front is also an issue. The Nitro has large roof pillars, particularly those framing the windshield. It's not that you can't see where you're going, but it's really hard to see to the side. Pedestrians around the curb are completely hidden by the A-pillars.
Child-Seat Installation
The parents on staff at Cars.com descended on the Nitro to test its child-carrying capabilities. According to our experts, there are two Latch anchors in the outboard seats that are visible to the eye and have plenty of clearance, making for easy use.
There are three top-tether anchors in the middle of the seatback that are easy to find but which don't have a lot of clearance, meaning the Latch had to be twisted around so it could be connected.
The Nitro won't fit three child-safety seats across the second row, and our experts say the seat belts are a little floppy, meaning you'll have to position your booster seats carefully. There is good lengthwise clearance for a rear-facing infant or convertible seat, and the headrests — while not removable — didn't interfere with the seats. The deep footwells make it hard for the front passenger to pick up small items kids have dropped when they're strapped in.
Under the Hood
The Nitro comes with a choice of two engines. Our test model came with a 210-horsepower, 3.7-liter V-6 and a four-speed automatic transmission. There's also a 260-hp, 4.0-liter V-6 that's matched to a five-speed automatic.

I found acceleration to be OK, but not great from a standstill. It didn't exactly lumber away from the lights like a heavy-duty pickup, but it wasn't a sports car either. And, like I said, passing power was OK. Stopping the Nitro was also middle-of-the-road: I didn't find the brakes to be horrible or great — just middle ground.

Mileage is estimated to be 16/22 mpg city/highway for two-wheel-drive Nitros with the 3.7-liter V-6 and 15/21 mpg for four-wheel drive Nitros. Opting for the 4.0-liter gets you 16/21 mpg with two-wheel drive and 16/20 mpg with four-wheel drive.

I drove the 3.7-liter V-6 setup, and it produces enough torque that I didn't miss not having a five-speed transmission. That's not always the case. Passing power was OK — not great — on the highway, and you should expect to hear the engine make some noise if you floor it to pass someone.

It's worth mentioning that our Nitro had part-time four-wheel drive. Sparing all the technical details, that means you have to switch the Nitro into four-wheel drive to get through sloppy conditions, then switch it back to two-wheel drive the rest of the time. This type of system gives you better off-road performance in extreme situations, so some folks swear by it, but if you drive on roads that are snowy in parts and clear in others, you'll have to continually switch the system on and off.
Towing
The Nitro can tow up to 5,000 pounds, according to Dodge. Even when equipped with towing packages, competing crossover SUVs don't match up: maximum trailer ratings include 3,500 pounds for the Ford Escape, 1,500 for the Honda CR-V, and 3,500 for the Toyota RAV4.
Safety
The Insurance Institute for Highway Safety gives the Nitro its highest rating Good for frontal impacts, but only a score of Marginal — the institute's second-lowest rating — for side impacts and Acceptable for rear impacts. It hasn't been tested for roof strength. See the full rundown of safety features here.

The Nitro hasn't been extensively reworked, but if you'd like to compare the 2010 to a 2009, knock yourself out here.
Nitro in the Market
Even though I enjoyed my time in the Nitro, I'm not confident it's the best choice if you're shopping in this category. Given its poor mileage, harsh ride and loud cabin, the Nitro is never going to have broad appeal. More people will be drawn to the softer ride, quieter cabin and better gas mileage of one of the many car-based SUVs out there. The Nitro's poor predicted reliability and so-so safety ratings don't help matters, either.

Still, the Nitro is one of a very few small SUVs available that can carry four people comfortably, tow larger loads and go off-road. For some people, a vehicle that can do all those things will be just the ticket.
Detailed Specifications
KBB.com Consumer Reviews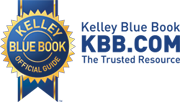 awesome

By nitrofeeek |  on Monday, May 07, 2012

5.0

we bought a 2007 nitro r/t new and have had no complaints. Yes, we did have an issue where is stalled twice, took it in and was told the computer program had to be updated, other than that we have had no issues what so ever. We went with the r/t that has the v6 and a different transmission ( we did some homework before bought )and the reviews were good and our review is good too plus it is just " hot looking, head turner" with the 20's and inferno red, oh yea. The highway mileage is true to the sticker of 22/23 highway. Bottom line: We love it.

I FREAKIN LOVE MY NITRO SHOCK!!!

By Crysla |  on Friday, March 22, 2013

5.0

I have had it almost 3 years and the value is about even. EVERYONE always wants to know what I am driving. Dodge should have marketed better, so I wouldn't have the last model year made. Dodge is constantly trying to buy it back, so they can resell at a HUGE profit. I don't care what anyone else thinks. I LOVE the style based on Jeep. Rides like a truck, so a little rougher than a crossover, which I wouldn't buy anyway. I live in TEXAS! That's okay by me. Love everything, moonroof, how it feels like a HUGE SUV but really midsize. Only thing I'd change is better gas mileage but who wouldn't! BEST VEHICLE EVER!!

Geat Vehicle

By Brian |  on Tuesday, July 03, 2007

5.0

I love everything about the vehicle. It looks great, and people are always looking at it. I got the R/T with the 260 HP engine, and it has more than enough power. I had no problem towing my boat with it over 1100 miles from Kentucky to Boston. I recommend this vehicle next time you are out looking.