Certified Pre-Owned

2004

Chrysler
Sebring Touring 2.7 Convertible
VIN: 1C3EL55R64N399902
Stock: 11675G
Odometer

71,071 miles

Fuel Economy

21.0/28.0 mpg City/Hwy

Exterior Color

Silver

Interior Color

Black

Body/Seating

Convertible/4 seats

Transmission

4 speed automatic

Drivetrain

front-wheel

Engine

2.7L V6 F DOHC / FRONT WHEEL DRIVE
Highlighted Features
Leather upholstery
Power convertible roof
Speed sensitive wipers
Remote keyless entry
Power driver seat
Alloy wheels
Odometer

71,071 miles

Fuel Economy

21.0/28.0 mpg City/Hwy

Exterior Color

Silver

Interior Color

Black

Body/Seating

Convertible/4 seats

Transmission

4 speed automatic

Drivetrain

front-wheel

Engine

2.7L V6 F DOHC / FRONT WHEEL DRIVE
Dealer Notes
RAMSEY CORP IS HOME OF GUARANTEED CREDIT APPROVAL! THIS VEHICLE COMES WITH A FREE 3 MONTH WARRANTY; EXTENDED WARRANTIES AVAILABLE. FAMILY OWNED, NO COMMISSION SALES, NATIONWIDE SHIPPING RATES
ONE OWNER
2004 CHRYSLER SEBRING LXI
1C3EL55R64N399902
CONVERTIBLE 2.7L V6 F DOHC
FRONT WHEEL DRIVE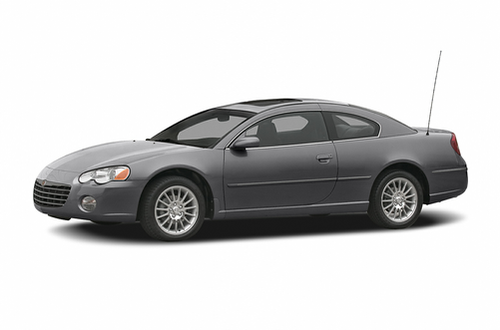 With folks expected to drop into showrooms to check out the 2004 Pacifica crossover sedan/sport-utility and the '04 Crossfire sports coupe, Chrysler thought it wise to spruce up the 2003 Sebring sedan, convertible and coupe.
So Chrysler put on some fresh touches and dubbed the cosmetically altered Sebrings '04 models as well.
The intent was to provide the lineup with "a consistent look," according to George Murphy, senior vice president of global brand marketing for DaimlerChrysler.
We tested the Sebring LXi sedan, which will undergo a remake for '06 when it switches to a new platform developed by Mitsubishi, in which Chrysler has a controlling interest.
To cut costs, Chrysler called upon Mitsubishi to develop the platform to be shared by the next-generation Dodge Neon (expect a name change, however) and Mitsubishi Lancer for '05. A stretch of that platform will be shared by the Chrysler Sebring and Dodge Stratus sedans for '06 as well as Mitsubishi Galant and Eclipse shortly after that.
The jury is still out as to whether that stretched platform also will be used for the next-generation Dodge Stratus and Chrysler Sebring coupes, however. The coupes are built at Mitsubishi's plant in Normal. But the production pact expires in 2005, Mitsubishi says it needs the capacity for its own vehicles and no decision has been made–or at least none has been leaked–as to what happens to the Dodge/Chrysler coupes after that.
But, we digress.
The freshening on the midcycle Sebring sedan tested includes a new front fascia and grille in keeping with the look of Pacifica and Crossfire.
In addition, the sedan offers new 16-inch painted aluminum wheels on LX and LXi models, and new chrome-clad aluminum wheels as optional on the LXi.
The LX and LXi sedans also feature the Chrysler winged badge on the deck lid, replacing the old "Chrysler" badge.
Inside, the sedan offers some new amenities, such as an optional electrochromic (auto-dimming) rearview mirror and steering-wheel radio controls.
From a safety standpoint, traction control is added to the anti-lock brake system, a welcome feature for those who travel through snow and/or rain. And when you order ABS ($695 option), you get the preferred four-wheel disc brakes. If you skip ABS, as some do to upgrade the audio system, you get front drums and rear discs, which serves you right for putting sound over safety. Shame on you.
One other safety feature added for '04 is BeltAlert, Chrysler's answer to BeltMinder at Ford. The system resorts to a steady series of chimes as a mind-numbing . . . oops, a gentle reminder that you haven't fastened the belts and in doing so have jeopardized your chances of being around for the remake of the car for '06.
The reason for BeltAlert is that the belts keep you in proper position should the air bags deploy. Making a panic maneuver without the belts, you slip out of position and the bags can't work as advertised.
Spend 5 minutes unbelted in a car with BeltAlert or BeltMinder, and you'll strap yourself in because the chimes are not pleasant.
Side air bags are a $390 option. A week ago the Insurance Institute for Highway Safety released results of its crash tests on small SUVs and basically found that vehicles with side air bags provide a lot more security than those without them. OK, the Sebring is a sedan and not an SUV, but side bags help regardless.
The Sebring LXi comes with a 2.7-liter, 200-horsepower, 24-valve V-6. Ample get up and go, but some would argue that a few more horses or a few more foot-pounds of torque–or both–would make it even more responsive. Of course, some will look at the mileage rating, 21 m.p.g. city/28 m.p.g. highway, and consider that more important than how quickly they can enter the passing lane or maneuver the merger ramp.
One other change coming next month will be a revision of the lineup nomenclature, with the LX to be called Sebring, the LXi to be called the Sebring Touring and a top-of-the-line Sebring Limited to be added.
Base price of the LXi is a reasonable $20,905. But options can quickly run it up. Power sunroof costs $695. If you upgrade to the luxury group for leather seats and steering-wheel mounted radio controls, add $1,245. With leather you are eligible for heated seats that run $250. Want power door locks? Get the electronics package for $370. Smoke? Add $30 for an ashtray.
Chrysler plans: The gameplan at Chrysler calls for a remake of the Dodge Durango sport-utility vehicle this fall as an '04 model and remakes of the Jeep Grand Cherokee sport-ute and Dodge Dakota pickup for the '05 model year.
The new Chrysler PT Cruiser convertible comes out next spring, same time as the rear-wheel-drive LX sedans that replace the front-wheel-drive LH sedans.
Whatever happened to the Tomahawk, the high-performance motorcycle Chrysler unveiled at the Detroit Auto Show?
"The reaction was very good on the auto-show circuit, we continue to look at producing it, and will decide later this year," an insider says.
Limits of liability: While the decision would directly affect Ford Motor Co., all automakers are awaiting a ruling by the Nebraska Supreme Court that would determine how far liability goes.
The Nebraska Supreme Court has heard arguments and now must rule whether Ford and Bridgestone/Firestone Inc., should be held liable in the death of a 19-year-old woman in 2000 when she was abducted, raped and murdered after stopping near Omaha to change a flat Firestone tire on her Ford Explorer.
A lower court dismissed Ford and Firestone from the suit by the woman's family, saying neither had "specific and actual notice of danger" to the woman and that neither "could foresee or protect against" the harm done to her.
The court held that the man who picked up the woman and later shot her, was the only one liable.
He was convicted of first-degree murder and is serving a life sentence.
The wrongful death lawsuit filed by the family charged that the failure of the Firestone tire on the woman's 1997 Explorer set off the events that led to her murder, that Firestone was negligent in making a defective tire and that Ford was negligent in putting a defective tire on one of its vehicles.
The case is significant in that it would set precedent that the manufacturer is liable for any untoward event that occurs after a vehicle breakdown. A decision isn't expected for several weeks.
TEST DRIVE
2004 Chrysler Sebring LXi
Wheelbase: 108 inches
Length: 190.7 inches
Engine: 2.7-liter, 200-h.p., 24-valve V-6
Transmission: 4-speed automati c
Fuel economy: 21 m.p.g. city/28 m.p.g. highway
Base price: $20,905
Price as tested: $24,620. Includes $1,245 for luxury group with leather seats, steering-wheel mounted radio controls, leather-wrapped steering wheel/shift knob and premium 120 watt speakers; $695 for ABS with traction control; $390 for side air bags; $695 for power sunroof; $250 for heated front seats; $370 for Electronics package with power door locks, automatic garage door opener, auto dimming rearview mirror and security alarm; $40 for battery/engine block heaters; and $30 for smoker's group (ashtray). Add $625 for freight.
Pluses: Traction control now teamed with ABS brakes and when you add ABS you get four-wheel disc brakes rather than front discs and rear drums; cosmetic upgrade with new front fascia and grille and wheels.
Minuses: Is anything not an extra cost option?
Detailed Specifications
KBB.com Consumer Reviews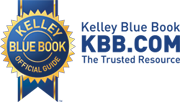 Hands down - this is my favorite car!

By Iris |  on Wednesday, May 29, 2013

4.0

I bought the car I really wanted when I bought my Sebring convertible. It's a nice looking car, cool to drive, and there was room in the back seat for my kids. I love the body style, the leather and wood appointments, the cloth top, how solid it is, and, of course, the feeling of freedom and joy while driving with the top down. I've always been faithful with maintenance and oil changes. I know it's hard to find an article about Sebrings with a favorable review, but I've had a very different experience. I've been good to my Sebring, and it's been good to me.

luxurious and fun

By jake |  on Friday, February 28, 2014

5.0

very dependable, one mechanical problem in 9 years. rides smooth and comfortable, major fun with top down

Just a very good looking comfortable car

By lxi03 |  on Wednesday, December 21, 2011

5.0

I've wanted a convertible since I learned to drive on my dad's convertible when I was 16. I could never afford one. I found this one in the dead of winter. November 08. It was snowing and the salesman was eager. It had been owned by an oil company in Texas. It only had 36000 miles on it and the interior looked like only suits drove it. The price was right. The engine is the best I have ever had in any car I've driven. I'm 62. Other than regular oil changes, air filter, PCV valve, I have had no trouble at all with it. I know the convertible part is just a teenage dream I had but I have used it to its fullest. 65 degrees is my limit though. Unless I put the heat on full though the air cond vents. Maintenance wise, I have put new roters, pads, and tires all the way around. Two parts in the steering mechanism that I don't know the name of. It is an excellent car. The body has no rust. It is white with a tan canvas top and leather interior. White is not my favorite color but I couldn't be choosy at the time. I love the 03's styling over any of the other Sebring models. Frankly, at 62, retired, I will probably never get rid of this car. My wife has her own car and we go in hers in the winter mostly. If you find one in good shape, snap it up. That's my opinion.

New Arrivals
2012 Subaru Impreza Sport Prem…

Sedan
Blue Exterior
2.0L H4 F SOHC 16V / ALL WHEEL DRIVE Engine

View Details

2012 Mazda Mazda MX-5 Miata Sp…

Convertible
Red Exterior
2.0L I4 F DOHC 16V / REAR WHEEL DRIVE Engine

View Details

2005 Dodge Ram 2500 ST 5.7 Tru…

Truck Quad Cab
Silver Exterior
5.7L V8 F /4 WHEEL DRIVE Engine

View Details