Pre-Owned 2013 Chevrolet
Camaro LS 3.6 Coupe
VIN: 2G1FA1E33D9199274
Stock: 12045G
Odometer

74,168 miles

Fuel Economy

19.0/30.0 mpg City/Hwy

Exterior Color

Silver

Interior Color

Gray

Body/Seating

Coupe/4 seats
Transmission

6 speed automatic

Drivetrain

rear-wheel

Engine

3.6L V6 F DOHC 24V / REAR WHEEL DRIVE
Highlighted Features
Emergency communication system
Wireless phone connectivity
Perimeter/approach lights
Remote keyless entry
Steering wheel mounted audio controls
Fully automatic headlights
Security system
Power driver seat
Dealer Notes
RAMSEY CORP IS HOME OF AUTO LOAN SPECIALIST ! THIS VEHICLE COMES WITH A FREE 3 MONTH WARRANTY; EXTENDED WARRANTIES AVAILABLE. FAMILY OWNED, NO COMMISSION SALES, NATIONWIDE SHIPPING RATES
Please Review Carfax: Structural damage reported
2013 CHEVROLET CAMARO LS
2G1FA1E33D9199274
COUPE 3.6L V6 F DOHC 24V
REAR WHEEL DRIVE
The 2013 Chevrolet Camaro SS 1LE is surprisingly easy to live with on a daily basis, providing a good mix of performance, comfort and value. It's a worthy challenger to the more powerful Ford Mustang Boss 302.
Few automotive rivalries generate as much boasting and angst as the 45-year-long Chevrolet Camaro-Ford Mustang cockfight. It's been going on since the late 1960s, and after a brief hiatus in Camaro production during the early part of this century, it continues strong today. The latest shot fired in the cross-town battle was a shell GM lobbed from Detroit into Dearborn in the form of the 2013 Camaro SS 1LE. This car is designed to do one thing: stick it to the Ford Mustang Boss 302 track monster, which has largely won the hearts of the automotive press. Unhappy with that situation, for 2013 Chevy took its V-8-powered Camaro SS muscle car and added some suspension bits from the ZL1 super-Camaro, along with some unique styling elements and a revised transmission, then gave it a specific ordering package (1LE) and set it loose on the tracks of the world.
Our own Executive Editor Joe Wiesenfelder drove one at Roebling Road Raceway in Georgia (see the video), and pronounced it a definite improvement over the SS model, though he preferred the Boss 302. I myself drove one at Gingerman Raceway in Michigan, and while I was very impressed with its on-track performance, I couldn't help but wonder if the changes that made the Camaro SS more track-worthy would penalize it out on the street. Only one way to find out!
Seven Years in and It Still Looks Good … Outside
We first saw the Chevrolet Camaro's present shape in 2006 when the concept was unveiled to a stunned public at the 2006 North American International Auto Show. The 2009 production car was barely changed from the concept, and it hasn't changed at all since then. That means we've had more than seven years with the current body, which successfully combines retro touches with futuristic style. It still looks fantastic, muscular and a little bit vulgar. There's certainly no mistaking this for a Honda.
The 1LE package adds some unique touches, like a matte black hood, spoiler and rear diffuser; black, 20-inch alloy wheels; and a functional front air splitter down low on the bumper — whose demise by concrete parking stanchion is practically preordained. The 1LE's overall look is particularly mean, suitably butch and distinctive enough to let other enthusiasts know at a glance what you bought.
Inside, it's still a standard Camaro SS, which is to say, not quite up to the standards of competitors like the Mustang. Acres of shiny flexible plastic cover the doors, and the four retro-style gauges on the center console are down too low to be useful. Kudos to Chevrolet for being bold with design, but we eagerly await the next-generation supercharged Chevrolet Camaro, with what will surely be a higher-quality cockpit. Despite how it looks, it works quite well. The seats are surprisingly comfortable while still being supportive, and the car features the faux-suede-covered shift knob and steering wheel from the Camaro ZL1. Visibility is compromised, but that's the price one pays for a low-slung exterior design. A new multimedia touch-screen using Chevy's MyLink system relies on touch-sensitive buttons to either side of the screen, which are annoying and feel cheap (and they likely are cheap to manufacture). Bringing back some regular mechanical buttons to these key features would be a good idea. The monochrome head-up display projected onto the windshield is a love-it-or-hate-it feature; I love it, as it projects all the necessary information right there on the road in front of you. A choice of speedometer, tachometer plus speedo, or speedo with extra info, like compass and temperature, is available. The blocky graphics could use an update, but the concept still feels like space-age stuff to me.
This Heavyweight Can Dance
Slip into the comfy seat, press the clutch pedal (the SS 1LE is available only with a manual transmission), crank that massive V-8 to life and you're rewarded with one of the best sounds in the automotive kingdom. A German friend of mine once called domestic V-8 engines "American fuel-to-noise converters," and he's not wrong — the song the Chevrolet
Camaro's rear-wheel-drive 426-horsepower, 6.2-liter V-8 makes is as much a part of this country's history as baseball and complaining about taxes. Many pony car fans give the nod to the Boss 302's engine note, which I must admit has an amazing sound, but I'm not sure it's better than the
Chevrolet Camaro. Where the Mustang snarls, the Camaro bellows; both sound fantastic, rattle nearby windows and will handily roust the neighborhood from slumber on a quiet Sunday morning.
Acceleration is extremely quick, with an estimated 4.5-second zero-to-60 time that feels faster as it's laid down in an aural haze of sonorous cylinders. Grip is phenomenal thanks to 20-inch Goodyear Eagle F1 Supercar G:2 tires front and rear, plus a revised suspension system that uses exclusive monotube rear shocks instead of the SS' standard twin-tube design. There's very little squat under full acceleration, just rocketlike thrust complete with rocketlike roar. Fuel economy from the beast under the hood is rated at 16/24 mpg city/highway, but nobody with this car on their shopping list truly cares about that, so let's move on.
The 1LE package brings changes to the SS that really wake up the Chevrolet Camaro. The SS has always been fast, but it's also felt a bit piggish, hesitant to change direction due in no small part to its rather copious weight (almost 3,900 pounds). Chevy added larger (27 mm) front and (28 mm) rear stabilizer bars, a strut-tower brace and chassis elements from the Camaro ZL1 style — including wheel bearings, toe links and rear shock mounts to improve handling — and the difference is considerable. Despite these track-oriented changes, the 1LE is still completely tolerable on the street. The ride is stiff, but not punishing by any means. Southeast Michigan's bombed-out roads unsettled the stiffly sprung sport coupe, but it's totally manageable if you keep two hands on the wheel.
Around town, the stiff clutch and unique close-ratio transmission with the short-throw shift kit keep you occupied, but you'll quickly adapt to its required efforts. In time, the SS 1LE becomes easy to use in most conditions.
If you're accelerating lazily, the skip-shift lockout on the manual transmission forces you to shift from 1st gear directly to 4th in the name of fuel economy improvement. It's maddening and needs some way to be permanently switched off. On the highway, two hands are definitely required to maintain directional stability, as the wide tires and super-sensitive steering both work to shuffle the big coupe all over the lane if you're not attentive. Overall, however, the compromises one makes in driving the 1LE daily are minor compared with the benefits the upgrades deliver. This should be the standard SS package, not an option. To be honest, the biggest problem the car faces is not a problem with the car itself, it's that with so much capability at hand and under foot, everyone else on the road is in. Your. Way.
Safety
The 2012 Chevrolet Camaro was the first car to receive the quadruple five-star rating from the National Highway Traffic Safety Administration, and the 2013 carries that over. There are six airbags (including side curtain airbags), electronic stability control and an antilock braking system, all standard. See all the safety features listed
here
.
Is It a Bargain?
The Chevrolet people like to boast about capability comparisons between the SS 1LE and the Mustang Boss 302, but they especially like to trumpet price comparisons. A standard Camaro 1SS coupe will set you back $33,535, including a $900 destination charge. The 1LE package adds $3,500 for all the aforementioned equipment, meaning the least expensive SS 1LE you can get into costs $37,035. Compare this with the least expensive Boss 302, at $42,995 including destination, and you've undercut the competition by $5,960 for a car that's almost as powerful and just as much fun. Our test car cost a good deal more, however, as it started as a 2SS, at $37,035, but included things like leather interior, the four useless auxiliary gauges, a Boston Acoustics premium sound system, a backup camera and the head-up display. Additional options included the RS Package with high-intensity-discharge headlamps that had a wicked "halo ring" effect, plus dual-mode exhaust that was basically a "loudener" for when you want people to really hear you. Total as-tested price for the car we drove was a still-cheaper-than-the-Boss $42,780, and the only thing missing was a $900 sunroof option.
Camaro SS 1LE in the Market
For comparison, the Boss 302 Mustang features more power and a similar driving experience. It also has optional Recaro sport seats, which some drivers feel are an asset, but which I have yet to experience as such, given every Recaro seat I've ever sat in has been abominably uncomfortable. Opt for the Boss 302's garishly painted Laguna Seca package, and you get even more track-oriented, go-fast goodies, like a rear X-brace where the rear seat would be, front brake cooling ducts, an underbody transmission cooler scoop, a 3.73 rear axle with Torsen limited-slip differential, and unique springs and stabilizer bars for a total of $49,990.
The other member of the pony car trifecta, the Dodge Challenger, is a competitor as well, in the form of the de-contented, new-for-2013 SRT8 Core. It starts at $39,990, including destination, and features a 470-hp, Hemi 6.4-liter V-8, more room inside than either the Mustang or Camaro, Brembo brakes and, unlike either of the other two, an optional automatic transmission. Meant as a platform for customization, however, the SRT8 Core is not the track-specific model that either the SS 1LE or Boss 302 is meant to be. See how all three compare here.
In the end, between the Chevrolet Camaro SS 1LE and the Mustang Boss 302, the decision comes down more to personal preference than to objective numbers. The two feel similar enough out on the street — and are both so outrageous in comparison with the sea of Camrys and Corollas through which they must navigate daily — that deciding on one will probably come down to which you can afford, which one you think looks best or even which brand you prefer.
For the 2014 model year, the Camaro has received very modest exterior tweaks to the headlights and taillights, and it's added a fire-breathing Z/28 race car to the lineup. Ford has apparently responded to the arrival of the SS 1LE by discontinuing the Boss 302 from the 2014 lineup; the company says it was always planned as a limited, two-year production run. The Chevrolet Camaro will, however, continue to offer the SS 1LE in the 2014 model, meaning it will have no direct competition at Ford. Both the Camaro and the Mustang are scheduled to be replaced by smaller, much lighter, more efficient models (with convertible options) within the next few years, meaning the war is nowhere close to being over. This latest skirmish in the ongoing pony car saga, however, seems to have ended in a draw.
Detailed Specifications
KBB.com Consumer Reviews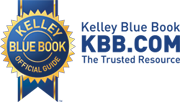 Best vehicle I've had - LOVE IT!

By Guy |  on Tuesday, May 07, 2013

5.0

Thought I'd have to buy the SS to have any power. Was so thrilled at what the V6 could provide, I opted for that to save $ on larger motor, fuel, insurance - just for bragging rights. Instead I bought a nearly complete options package - premium paint job, RS package, instrument package, premium sound & wheels, leather, remote start, etc. I love this car!! If easy on pedal, can get 30 mpg. Very quick around traffic. Fun vehicle.

BEST CAR I HAVE EVER OWNED!

By Sunshine8688 |  on Monday, June 28, 2021

5.0

Black 2SS - I can't express how much I love this car, from the moment I walked up to this black beauty to be handed the keys back in 2013! Then I fired her up...chills...It is awesome in performance, style, stance, not to mention the throaty bass sound of the dual-mode quad exhaust system. I've gotten every penny out of her over the years. She's the most reliable car I've ever owned, only needing basic maintenance. Road tripping has been a blast! It has all of the performance needed to be out in front and cruise while being very comfortable and smooth to ride in. Still happy with my full-price purchase eight years later! If you're on the fence, just do it!

Turns Heads

By Ryan |  on Monday, August 08, 2016

5.0

This car looks bad because it is bad. Other sports cars pull back when they approach....they don't want to test it!
Some of the equipment on the vehicle may not apply.  Customer must check all equipment and option of the vehicle in person as the Dealer is not responsible for any items that are not in the vehicle.  Dealer reserve the right to change the price of the vehicle at any time without notice.
Price   excludes tax, tags & plates.