Certified Pre-Owned

2009

BMW
X5 xDrive30i 3.0 SAV
VIN: 5UXFE43539L272885
Stock: 11969SG
Odometer

87,632 miles

Fuel Economy

15.0/21.0 mpg City/Hwy

Exterior Color

White

Interior Color

Beige

Body

SAV

Transmission

Automatic

Drivetrain

All-wheel Drive

Engine

3.0L I6 F DOHC 24V / ALL WHEEL DRIVE
Highlighted Features
Automatic temperature control
Power moonroof
Front dual zone A/C
Rain sensing wipers
Speed sensitive wipers
High intensity discharge headlights
Split folding rear seat
Memory seat
Odometer

87,632 miles

Fuel Economy

15.0/21.0 mpg City/Hwy

Exterior Color

White

Interior Color

Beige

Body

SAV

Transmission

Automatic

Drivetrain

All-wheel Drive

Engine

3.0L I6 F DOHC 24V / ALL WHEEL DRIVE
Dealer Notes
RAMSEY CORP IS HOME OF AUTO LOAN SPECIALIST ! FAMILY OWNED, NO COMMISSION SALES, NATIONWIDE SHIPPING RATES
Leather / Heated Seating
Rear Parking Camera
3RD Row Seating
Xenon Headlamps
Navigation
Sunroof
2009 BMW X5 XDRIVE 30I
5UXFE43539L272885
4 DOOR SPORT UTILITY
3.0L I6 F DOHC 24V
ALL WHEEL DRIVE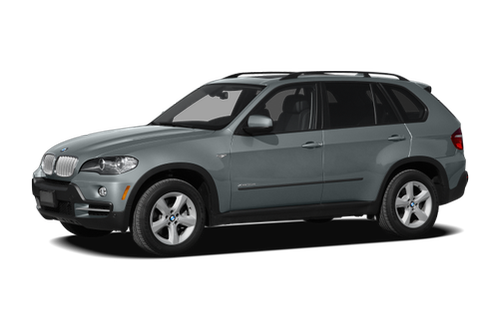 Aside from a low clatter at startup, there are few initial signs that BMW's diesel-powered X5 is a different sort of beast. Drive it you must, though, because diesel power is addictive. As is the case with most diesels, the X5 xDrive35d loses some high-revving zing compared to its gas-powered siblings, but it gains enough thrust off the line to send the kids' iPods flying. The resulting mileage is equally impressive, even after you account for the higher cost of diesel.
Whether the X5 is worth considering in the luxury crossover category is open to question. Now in its third year, the current generation has a number of unaddressed shortcomings. As an upscale people-hauler, it works well enough. As a consummate luxury car costing $50,000, it falls a bit short. That said, if you're considering getting an X5, the diesel version is the one to look at — provided your local gas station sells diesel.
The X5 comes with three drivetrains, all labeled xDrive because they get standard all-wheel drive. (Click here to compare the 2009 and 2008 X5s.) Gas models include the six-cylinder xDrive30i and the V-8 xDrive48i. I tested the diesel six-cylinder xDrive35d that BMW added for 2009, but I've also driven the V-8.
Diesel Power
Drive a diesel and you'll likely notice the characteristic extra power when you're pulling away from a stoplight. That comes from low-end torque diesels typically produce. The X5 xDrive35d has a huge reserve early on that propels the 5,225-pound SUV like a freight train. Though it gives up some high-revving power to the xDrive48i's V-8, in everyday driving, it feels even beefier. I noticed some accelerator lag early on, but by the end of the week the SUV moved without hesitation — perhaps the result of its adaptive drivetrain logic, something many cars employ. In comparison, Mercedes' turbo-diesel ML320 and GL320 Bluetecs exhibit annoying — and potentially dangerous — accelerator lag no matter how long you drive them.

BMW's six-speed automatic is pretty efficient at upshifting, so the engine remains in its beefiest range more often than not, even under hard acceleration. It's a far smoother gearbox than BMW's earlier six-speed automatics, particularly those in the X3 crossover and early versions of the current 3 Series. Upshifts are smooth and well-timed, and highway kickdown happens with little delay.

Skeptics will recall the noisy sound and sooty exhaust from decades of diesel cars, but thanks to a host of new technologies, today's models are far cleaner. That makes diesel's mileage benefits far more attractive:
X5 Drivetrains Compared
xDrive35d
xDrive30i
xDrive48i
Base price
$51,200
$47,500
$56,200
Drivetrain
3.0-liter turbo-diesel inline-six; six-speed auto
3.0-liter inline-six; six-speed auto
4.8-liter V-8; six-speed auto
Horsepower (@ rpm)
265 @ 4,200
260 @ 6,600
350 @ 6,300
Torque (lbs.-ft. @ rpm)
425 @ 1,750 – 2,250
225 @ 2,750
350 @ 3,400
Zero to 60 mph, sec.
6.9
7.8
6.4
EPA combined mileage (mpg)
22
18
16
Required fuel
Diesel
Premium unleaded
Premium unleaded
Max. towing capacity (lbs.)
6,000
6,000
6,000
Source: EPA and automaker data
It's worth noting that the xDrive35d's mileage slightly beats two major diesel competitors, the ML320 Bluetec and the forthcoming Audi Q7 3.0 TDI. Both achieve 20 mpg in combined city/highway driving, though Audi's figure is still a preliminary estimate. It's particularly impressive that the diesel X5 beats those SUVs' numbers while out-accelerating them by more than a second in zero to 60 times, according to their respective manufacturers.
Ride & Handling
The X5 finds a sweet spot between SUV ride comfort and BMW athleticism — far better than the X6, which is two parts BMW to one part SUV. The X5's ride quality is very good, as the suspension isolates the cabin from most bumps, but it retains a well-connected feeling with the road. You don't get the floaty steering response over broken pavement that truck-based competitors like the Lexus GX 470 exhibit. The X5 has some body roll over curvy roads and quick, if not quite laser-like, response to steering inputs. The wheel turns with medium effort, but the turning circle is 42 feet, which is pretty wide for this class.

My test car had excessive squeaks and rattles — originating in areas from the A-pillars to the cargo area — but temperatures were in the 20s for much of my time with it. Those conditions produce noises in many cars we test, so be sure to take a good listen on your test drive. On the upside, there wasn't excessive road or wind noise in the cabin, even at 70 mph.

The standard four-wheel-disc antilock brakes feel strong, though the pedal is a bit too touchy for smooth stops. My test car wasn't equipped with the Sport Package, which swaps the 18-inch wheels for 19-inchers and adds an adaptive suspension that actively counteracts body roll. BMW's Active Steering system is optional on the gasoline xDrive30i and xDrive48i but unavailable on the xDrive35d. It alters the steering ratio for easier turning at low speeds and more gradual response at higher speeds. Both options affect the driving experience, so be sure to test them if you're interested.
Lingering Issues
The X5 hasn't aged well. The styling — unchanged since the second generation hit dealerships in late 2006 — looks expressive up front but ham-handed in back. From the glove compartment to the center controls, the dashboard has a number of unsightly panel gaps, something editor Mike Hanley noted in his review of the 2007 model that BMW has yet to address. The same goes for the iDrive system, the knob-based interface that controls the navigation system, stereo and more. It's as vexing as ever. BMW has installed a vastly improved fourth-generation iDrive across most of its lineup, but the X5 reportedly won't get it until 2010. That alone could make waiting to buy this SUV worth it.

Reliability, too, could stand to improve. Though the xDrive35d technically represents a new — and unproven — drivetrain, its gas siblings have unimpressive track records. According to Consumer Reports' owner surveys, the X5 has worse than average reliability for the six-cylinder and much worse than average reliability for the V-8. That's generally better than the Q7 but worse than the M-Class. Japanese competitors like the GX 470 and Acura MDX beat all three.

It isn't all bad. The X5's cabin has characteristic BMW materials, with real wood and metal trim and soft-touch materials in places many luxury models stash harder, cheaper plastics. The front seats — 20-way power chairs in my test car — offer equal parts comfort and support. The second row has enough headroom and legroom for adults; my test car lacked the optional third row, but in the three-row X5 we tested two years ago, the back row was clearly best suited for kids.

With top marks in front, side and rear-impact tests, the X5 earned a Top Safety Pick designation from the Insurance Institute for Highway Safety. Click here to see the full list of safety features. Note: If you get the optional third row, the side curtain airbags don't extend to cover it.
Crunching the Numbers
Prices for the X5 start at $47,500 for the xDrive30i; the diesel costs $51,200 and the lineup peaks at the $56,200 xDrive48i. Standard features include faux leather upholstery, power front seats, a panoramic moonroof and a 12-speaker CD stereo. Typical of BMW, there's a smorgasbord of options: heated and ventilated seats, genuine leather, a navigation system, the third-row seat, 16-speaker audio and much more. Check all the boxes, and a fully loaded model tops out above $80,000.

Under the IRS' Advanced Lean Burn Technology Vehicles program, the X5 diesel is eligible for an $1,800 federal tax credit, double what the ML320 Bluetec qualifies for (Q7 TDI credits aren't yet available). Remember that tax credits go straight to your bottom line, as opposed to tax deductions, which simply lower your taxable income. The credit shaves the xDrive35d's premium over the xDrive30i to just $1,900 — a reasonable cost for the diesel's extra oomph.

The other cost to consider is fuel. Due mostly to supply and demand, diesel fuel costs more than gasoline: As of this writing, AAA's national average cost for diesel fuel was $2.21 per gallon, versus $2.13 for premium unleaded. Because of diesel's increased efficiency, however, the xDrive35d still saves about 15 percent in annual fuel costs versus the xDrive30i and 25 percent versus the xDrive48i.
X5 Diesel in the Market
From a driver's perspective, the diesel X5 is a worthy effort: quick on its feet and agile when it needs to be, yet comfortable for the long haul. Well-to-do families might still give it a look — and, judging by the X5's relative popularity, many of them have.

On the whole, though, too many aspects sink this BMW. Better reliability and a revamped iDrive alone could change its lot, so there certainly is hope down the road. Today's model, diesel or not, is still a few steps short of justifying its price tag.
Detailed Specifications
KBB.com Consumer Reviews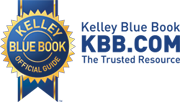 Terrible, terrible, terrible!!!!

By Blue Ridge |  on Tuesday, July 16, 2019

1.0

Put $30,000 into after buying the vehicle!

Great car but always in the garage

By Rust |  on Wednesday, October 23, 2019

2.0

First year when we got it, it drives great, comfortable, but then there's always something wrong with it e.g. over heats, lots of engine oil leaks, tail gate won't open or close (fixed 3x), tire pressure reset does not work, bluetooth info gets stuck, produces serious break dust, automatic setting for ac does not work that good (fogs windows), engine fan kicks on hi-speed a lot, etc...

Stylish ride, not ideal for 4+ families

By Ang |  on Monday, May 31, 2010

4.0

I originally leased a '06 BMW X5 which I loved. So I purchased an 07 X5 when new body came out without hesitation. For some reason, this one gave me many problems after 1200 miles including navigation error, check engine light, coolant leakage, etc. Everything was covered under warranty so luckily I didn't have to pay a penny but it was in the shop for too many times for too long. It's surprising because my previous X5 had no problems. Overall, I'm happy with the car's look, drive and functionality but it isn't ideal for families of 4 or more. Very little room and I always felt cramped in this car. It may be a good choice for people without big families because it does drive nice like typical BMWs.