Certified Pre-Owned

2015

Audi
A3 TDI Premium Plus 2.0T Sedan
VIN: WAUCJGFF9F1068490
Stock: 12023G
15
views in the past
7
days
Odometer

15,625 miles

Fuel Economy

31.0/43.0 mpg City/Hwy

Exterior Color

Blue

Interior Color

Brown

Body/Seating

Sedan/5 seats

Transmission

6 speed automatic with auto-shift

Drivetrain

FrontTrak front-wheel

Engine

2.0L TDI DIESEL I4 F DOHC 16V DIESEL / FRONT WHEEL DRIVE
Highlighted Features
Leather upholstery
Automatic temperature control
Power moonroof
Wireless phone connectivity
Front dual zone A/C
Rain sensing wipers
Speed sensitive wipers
High intensity discharge headlights
Dealer Notes
RAMSEY CORP IS HOME OF AUTO LOAN SPECIALIST ! THIS VEHICLE COMES WITH A FREE 3 MONTH WARRANTY; EXTENDED WARRANTIES AVAILABLE. FAMILY OWNED, NO COMMISSION SALES, NATIONWIDE SHIPPING RATES
Leather / Heated Seating
Rear Parking Camera / Sensors
ONE OWNER
Navigation
Sunroof
2015 AUDI A3 PREMIUM PLUS
WAUCJGFF9F1068490
SEDAN 4 DR 2.0L I4 F DOHC 16V DIESEL
FRONT WHEEL DRIVE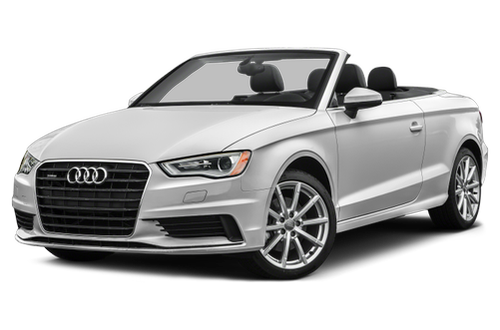 Comfortable, stylish and fun to drive, the new Audi A3 Cabriolet is a fantastic but expensive way to enjoy good weather and good roads.
Convertibles are always entertaining, as the experience of dropping the top and enjoying wind in the hair never fails to amuse driver and passenger alike. Audi has made some fun ones, including this latest model based on the company's subcompact A3 luxury sedan. The Audi A3 has been sold in Europe since 1996, but the U.S. just got the entry-level sedan last year; only the hatchback had been sold here before.
For 2015, a convertible joins the lineup, which also includes an S3 performance sedan and the A3 Sportback e-Tron plug-in hybrid wagon. The A3 Cabriolet is Audi's entry-level convertible, meant to go head-to-head with the BMW 2 Series convertible and not much else. Most four-seat luxury convertibles are larger and more expensive than the A3 Cabrio, meaning they compete more with Audi's A5 Cabrio.
In the case of the A3, entry-level doesn't mean inexpensive. So is the A3 Cabrio an open-air bargain, or a little too rich for its position?
Exterior & Styling
Audi styling has a fairly well-established method: Take a shape and size it to fit whatever category is required. The A3 looks like the A4, which looks like the A6, which looks like the A8, etc. If you like the look, you'll like pretty much the whole lineup.
The A3 Cabrio looks good without its roof; it's a stubby little two-door droptop with clean lines, sharp angles up front and the requisite LED adornment for lighting. It looks good with the top up, as well, with Audi's signature sweeping roofline kept intact over the power-folding vinyl soft-top.
It's also, by default, the only two-door A3 offered in the U.S. (a two-door hatchback is offered in Europe), so if you're looking for coupe style at the inexpensive end of the American Audi lineup, this is it. It's considerably more sedate than the BMW 228i convertible, however. Its obvious front-wheel-drive architecture creates a short-hood, long-rear layout that differs from the rear-wheel-drive BMW's long-hood, short-trunk aesthetic. The Audi is simple, yet attractive: not likely to gather many gawkers, but pleasing to behold.
How It Drives
Two powertrains are offered for the A3 Cabrio: a 170-horsepower, turbocharged 1.8-liter four-cylinder for front-wheel-drive models, and a 220-hp, turbocharged 2.0-liter four-cylinder paired with Quattro all-wheel drive. Both cars get a standard six-speed, dual-clutch automatic transmission; a manual transmission is not offered. My test car came equipped with the more expensive 2.0-liter engine and all-wheel drive, making the convertible extremely enjoyable. It had quick acceleration and effortless passing power, yet a snorty exhaust note that's well-matched for roofless motoring.
As in other Audis, the A3 Cabrio features a selectable-mode button that allows the driver to switch between Comfort and Sport settings. In the A3, it adjusts only throttle input, the transmission shift pattern and steering effort; an adjustable suspension isn't offered in the A3. Keeping it in Sport mode does make the car more responsive, but it will kill your fuel economy, as it keeps the transmission in lower gears during highway cruising for better accelerator response.
The A3 Cabrio's structure is suitably rigid, meaning there isn't much body or panel shake and flex when going over bumps — something that often plagues convertibles. But every now and then, if you hit a bump just right, the dash and windshield reverberate with an unnerving, resounding, gunshot-like crack that'll have you checking the glass for damage.
Compared with the BMW 228i convertible, however — which I was fortunate enough to drive back-to-back with the A3 Cabrio — the Audi feels like a mall-walker to the BMW's track-sprinter. The BMW feels quicker thanks to its more powerful 240-hp, turbocharged 2.0-liter four-cylinder and eight-speed automatic transmission. The BMW engine is so well-tuned and sounds so fantastic you'd swear you were driving a straight-six. Its chassis feels much more athletic than the A3's, the steering provides far more feedback, and the overall experience is obviously tuned more toward "sport" than "luxury." This isn't to say the BMW is better; it's merely aimed at a different buyer than the A3 — one who wants perhaps a larger measure of performance than of isolation.
The A3 Cabrio is a fuel-economy champ, rated 24/35/28 mpg city/highway/combined for the 1.8-liter, front-wheel-drive model; the 2.0-liter Quattro is rated 23/32/26 mpg. My long highway trip from Ann Arbor, Mich., to Elkhart Lake, Wis. — by way of a weekend in Chicago traffic — returned a highly respectable 29 mpg, even with the top down for about half the trip. The BMW 228i convertible is rated 23/34/27 mpg with rear-wheel drive and 22/33/26 mpg for the xDrive all-wheel-drive version, just a tick behind the lighter A3 Cabrio.
Interior
Where the A3 beats the 228i is on interior appointments and space. The A3 feels exceptionally wide and spacious inside, with comfortable seats that provide plenty of support for long-distance motoring. I drove the A3 Cabrio nearly a thousand miles over the span of a week and found its cabin to be an extremely enjoyable place to be. The seats are sufficiently adjustable and supportive, and their positioning relative to the belt line of the car made putting my arm up on the sill a natural position.
Outward visibility is surprisingly good with the top up, as the large side windows and roll-down rear quarter windows eliminate blind spots. The top's pillars aren't thick enough to impede rear visibility that much.
The noise level with the top up is similarly good, but some wind and traffic noise enters the cabin through the rear. The front and side glass is thick and insulating, but pull up next to a semi-truck on the highway and you'll hear it quite well — as if it were coming from speakers in the backseat.
Backseat room is tight. It's even tighter than in the already-cramped A3 sedan, thanks to a repositioned seat that eliminates 3.2 inches of legroom and 7.3 inches of shoulder room in order to accommodate the folding top.
By comparison, the BMW 228i convertible feels much more cramped, both up front and in back. The interior volume specs don't seem that different, but sitting in both reveals some interior styling elements that give the Audi a wider, more comfortable cabin. Part of it may be the BMW's rear-wheel-drive layout, requiring a larger transmission tunnel through the cabin. The Audi also feels more upscale, with richer materials and a less cluttered design.
Ergonomics & Electronics
The A3 features Audi's Multi Media Interface multifunction controller knob, located on the center console where your hand naturally falls. It's still one of the best systems on the market — among luxury and non-luxury brands. It's easy to learn, easy to use and doesn't require you to take your eyes off the road for very long.
My test car didn't feature the premium audio system but still produced some excellent tunes that could be heard even with the top down at highway speeds. There were quite a lot of dead switches and panels in my test car, however, indicating options not selected — a situation that always looks cheap to me. It's like the car is constantly chiding the owner for not having ponied up for a better-equipped version. The fact that this A3 Cabrio was highly equipped and very expensive, though, makes me think these are switch blanks for options available only in other styles of the A3. It still looks sketchy.
The BMW doesn't have this affliction, but its interior switches, controls and multimedia system aren't quite as user-friendly as Audi's are. Its buttons feel smaller, its systems aren't as intuitive and operation on the fly isn't as easy.
Cargo & Storage
Neither the Audi nor the BMW offer much in the way of trunk space to begin with, seeing as these are subcompact cars. Add in a folding top, and there's even less room. The A3 convertibles feature a paltry 9.9 cubic feet of cargo room (the sedan has 12.3 cubic feet), but that gets cut even more if you want to drop the top. A special divider must be put in place that protects the top's space in the trunk; if you don't have it in place, the top won't go down. Still, I was able to stuff a decent amount of soft-sided luggage and a small roll-aboard bag into the A3 Cabrio's trunk for a long weekend. The BMW 228i convertible features a lot more room, at 11.8 cubic feet of space.
Safety
The A3 Cabrio has not been crash-tested by the National Highway Traffic Safety Administration or the Insurance Institute for Highway Safety.
The A3 has some safety equipment, but not much of it is standard beyond the basic airbags and antilock brakes. A backup camera and parking sensor system is extra, as is lane departure warning, active cruise control, forward collision warning and lane keep assist. See all the A3 Cabrio's standard equipment here.
Value in Its Class
The A3 Cabrio may be Audi's least-expensive convertible, but that doesn't mean it's inexpensive. The starting price is $36,495 (all prices include destination) for a 1.8-liter, front-wheel-drive Cabriolet, but like most German luxury cars that price doesn't come with a whole lot of extras.
My test car was equipped with the bigger, 2.0-liter engine and Quattro all-wheel drive; that version starts at $39,495. Adding the navigation package, the Premium Plus Package (with its 18-inch wheels, heated seats and mirrors, and aluminum trim) and the Sport Package (with its reshaped sport seats, sport suspension and Audi drive-select modes) brought the total up to a cringe-worthy $45,475.
Note that at this price, there still aren't any advanced safety features — like blind spot warning or even a backup camera — nor do you get a premium audio system or Audi Connect concierge. To get those features, keep spending: you'll need the Prestige Package and the Advanced Technology Package, and your A3 Cabrio could end up costing almost $51,000. For less money, you can get a larger Audi A5 Cabrio.
BMW's 2 Series convertible isn't any less expensive, however. The base 228i convertible starts at $38,850 but outguns the A3 with a much more powerful engine and two more gears in its transmission. Opt for all-wheel drive, and your 228i xDrive starts at $40,650. Like the Audi, this doesn't include a lot of standard equipment — like a backup camera, premium audio, real leather or even power seats. Load up the 228i, and you're looking at a subcompact costing more than $56,000.
There are certainly less expensive convertibles, including some compelling options, such as a Ford Mustang EcoBoost convertible with a turbocharged four-cylinder engine, which starts at $35,625. Even fully loaded — with enough sport package equipment to run circles around the A3 — it won't top $47,000.
A Japanese luxury equivalent might be the Lexus IS 250C, a convertible based on the last-generation IS sedan and still soldiering on as Lexus' only convertible model. It's a bit larger than the A3, sporting a 5-inch-longer wheelbase, but that only translates into a little more legroom for front occupants. The rest of the dimensions are comparable to the A3 or smaller, with cargo capacity especially deficient. The Lexus sports a weak V-6 engine instead of the turbo-fours in competitors and has a higher sticker price — $44,285. See all four competitors
Detailed Specifications
KBB.com Consumer Reviews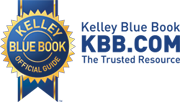 Detailed review of 2019 A3 Quattro AWD

By nashvilleitalian |  on Sunday, August 04, 2019

4.0

So I've had my 2019 Audi A3 Quattro AWD for a few weeks now. Here are the things I love, and things I wish I could change. Things I love: -Acceleration/speed/driving experience -Premium sound system (best feature of the car) -WiFi built in plus wireless charging -The virtual cockpit (amazing when displaying Google Maps) Here is what I am not so thrilled about: -Cabin space - tiny glovebox, tiny trunk, center console is used up by the wireless charger - SPACE IS LIMITED -Placement of cupholders - my large Yeti mug is too tall so I have to hold it while driving. Not very safe.. they should have put more thought into this design -Biggest pet peeve? I have a $47,000 car with every high end tech option as other model Audi's (same virtual cock pit, same MyAudi / Audi Connect) yet Audi Corporate Office has refused to unlock "key user" functionality for the 2019 A3 model year! What does this mean? -I have a $47,000 vehicle with the same technology as the A4,A5 etc, yet they can use a mobile app to unlock doors, check gas levels, and track their vehicle in the event of theft, yet my A3 has the tech, but a decision by Audi "locks" loyal A3 customers from using very basic remote features due to them not having $50-150,000 MSRP model vehicles. Why the hate for the A3 customer community, Audi? Guess what I can do with the "MyAudi" app? I can view photos of my vehicle (wow), look at the original equipment installed (double wow) and set service appointments (triple wow). USELESS! The funny thing is, I would gladly pay a monthly fee to have a mobile app that actually linked to my vehicle as a key user. Maybe Audi will have a heart and push a firmware update that will allow 2019 customers to actually use the 2019 technology they paid a hefty price for to have in their A3's? Time will tell... Overall though, it's not all sour grapes. The A3 Quattro is a beast of a machine and if Audi unlocked basic features for remote monitoring, I would be much happier and less bitter about my $47,000 purchase (when you add local taxes, destination delivery and dealer fees and maintenance / extended warranty, it's actually a $55,000 purchase - just for the record)

amazing

By juju |  on Tuesday, April 16, 2019

5.0

Once you get into a German car you will always have one, the performance and styling of Audi has always been the best in my opinion. For 180HP geared to a dual clutch automatic DSG transmission you will feel like you are driving a luxury go kart with fancy wheels.

Doing what it's supposed to do

By 5H4RK |  on Thursday, March 28, 2019

4.0

Bought this car used with 15K mikes and have owned it for about 6 months. Main goal was to reduce the amount of $'s I was spending on fuel. I went from a full size SUV (Escalade) to a tiny A3 - a bit of a shocker initially but I'm past that. My daily commute is about 50 miles round trip some on freeways and parts in heavy traffic. I'm averaging just above 45 mpg which is pretty good compared to the EPA estimates (and my Escalade at 14mpg). Car is quite luxurious and well bolted together. I'd far rather have the A3 than a similarly frugal Golf or Jetta even if it would be a little cheaper.
Some of the equipment on the vehicle may not apply.  Customer must check all equipment and option of the vehicle in person as the Dealer is not responsible for any items that are not in the vehicle.  Dealer reserve the right to change the price of the vehicle at any time without notice.
Price   excludes tax, tags & plates.